Forks, Covers & Extensions
We offer a range of forks, covers and extensions to suit your needs
Stacker forks and fork extensions: The right solution for every application
Forklifts and the corresponding accessories are needed in numerous areas of application - from manufacturing to warehousing to shipping. The functionality and reliability of the technology are correspondingly important. With Linde Material Handling, you are choosing a strong partner in the field of forklift trucks, forks and associated extensions!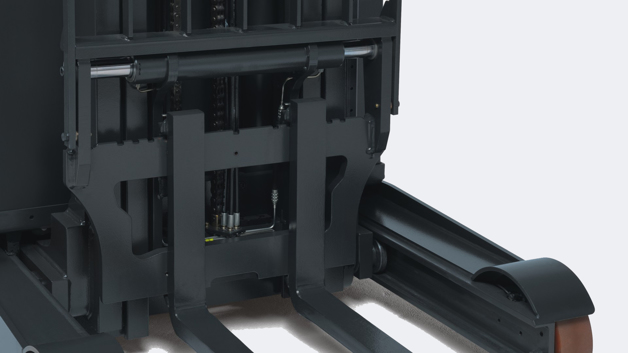 Forklift forks and fork extensions from Linde Material Handling
With Linde Material Handling, you put your trust in the global market leader in the field of forklift technology. Whether you are looking for suitable forklift fork extensions, work platforms and work baskets for working in hard-to-reach places or a new fork set: We offer the right solutions for all requirements and industries.
With our headquarters in Aschaffenburg, a turnover of over 3.5 billion euros annually and more than 12,000 qualified employees, we offer you a first-class service portfolio from a single source. Our expertise is demonstrated not only by the wide range of products but also by our ability to make customised products for special requirements.
In addition to forklift trucks and other vehicles, such as pallet trucks, you will find numerous accessories in our range. These include, among others:
Fork and forklift tines
Fork extensions and connecting parts
Forklift forks, including telescopic and pallet forks
Fork shoes
Work baskets and self-contained work platforms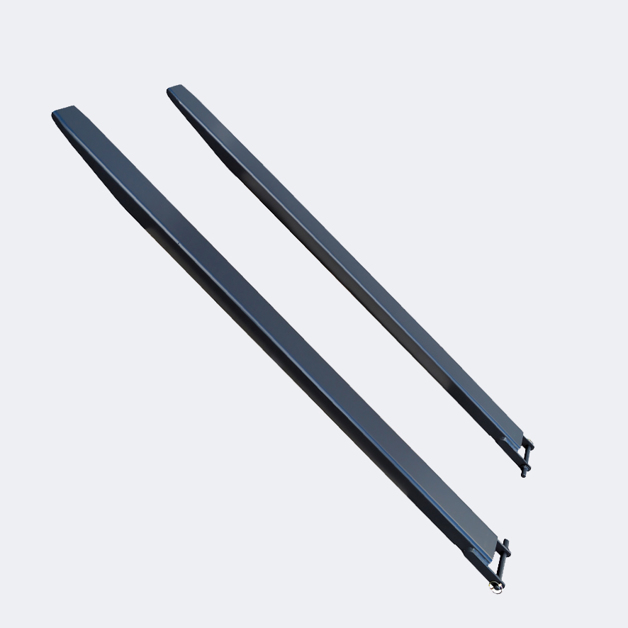 High-quality forklift forks: for convenient and fast goods transport
Forklift forks are the most important component of a forklift truck or pallet truck. You will therefore find fork designs for special purposes in our range in addition to classic forks. The right forklift truck fork must fulfil numerous requirements in order to optimally fulfil the tasks involved:
It must be able to withstand heavy weight.
It must have a high-quality finish to ensure durability.
It should be made of material that prevents premature wear. We therefore recommend that you always look for the TÜV seal when buying forklift forks and fork extensions. Although it is not required by law, it is nevertheless an outstanding quality feature.
Practical: Special coatings on Linde Material Handling forklift forks, such as the use of magnetic or non-slip materials, improve their practicality. They also offer greater safety and are even required by law when using work baskets.
Stacker fork extensions: Advantages and benefits at a glance
In certain situations it may be necessary to extend the forks of the forklift truck. This is necessary, for example, when particularly long goods, pallets or wire mesh boxes are to be transported. Here, the fork extensions from Linde Material Handling ensure maximum stability and safety. They are compatible with most forklift trucks and are available in several cross-sections and sizes.
A distinction is made between different types of fork or forklift tines:
Open forks: These are simply placed on the existing forklift forks and are usually cheaper than closed forks. With open forks, the centre of gravity of the load must be on the fixed forks, otherwise there is a risk of the attached fork extension tipping over.
Closed forks: They completely enclose the original forklift fork and are therefore also called "fork shoe". Lateral pins ensure additional hold. Due to the firm hold of these fork extensions for forklifts, you can transport loads on the extension without hesitation, even if the centre of gravity is not on the original fork.
When deciding on the right forklift tines, budget plays a particularly important role. Open fork tines are cheaper than fork shoes and offer hardly any disadvantages in comparison.
However, a decision in favour of closed forklift fork extensions is always recommended if heavy and oversized objects have to be transported on a daily basis. Since you do not have to pay attention to the even distribution of the load here, closed forks speed up the work significantly.
Buy a fork extension: What to look out for?
When buying a forklift fork extension, you should pay attention to a few things:
The exact dimensions of the forklift forks must be known. The cross-section is particularly important.
The necessary load capacity is of great importance. If in doubt, choose a somewhat higher load capacity.
As far as the length is concerned, you should make sure that the fork extension is a maximum of 40 percent longer than the original forks.
You can select these and other criteria in our professional online shop. This way, you will find the ideal forklift fork extensions for your company in no time!
Advantages of forklift fork extensions
With forklift fork extensions from Linde Material Handling, you are opting for versatile and precisely fitting solutions in your company. Our extensions offer a wide range of benefits:
ideal for transporting oversized objects
no need to buy a new (larger) truck
simple and quick assembly
uncomplicated dismantling if required
precisely fitting solutions for all forklift models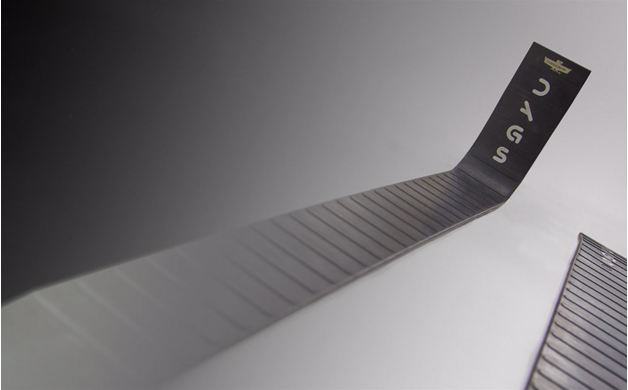 Buy forklift forks and fork extensions from Linde Material Handling: Everything from a single source!
In the Linde Material Handling range you will find a large selection of suitable forklift forks and fork extensions. We convince with
Top quality "Made in Germany
comprehensive service
individual support from a single source
In addition to the right fork shoes, we can also supply you with all the necessary accessories. These include work baskets, non-slip pads and tools of all kinds.
Don't hesitate and buy forks and suitable fork extensions for your forklift trucks in the best quality directly from Linde Material Handling!