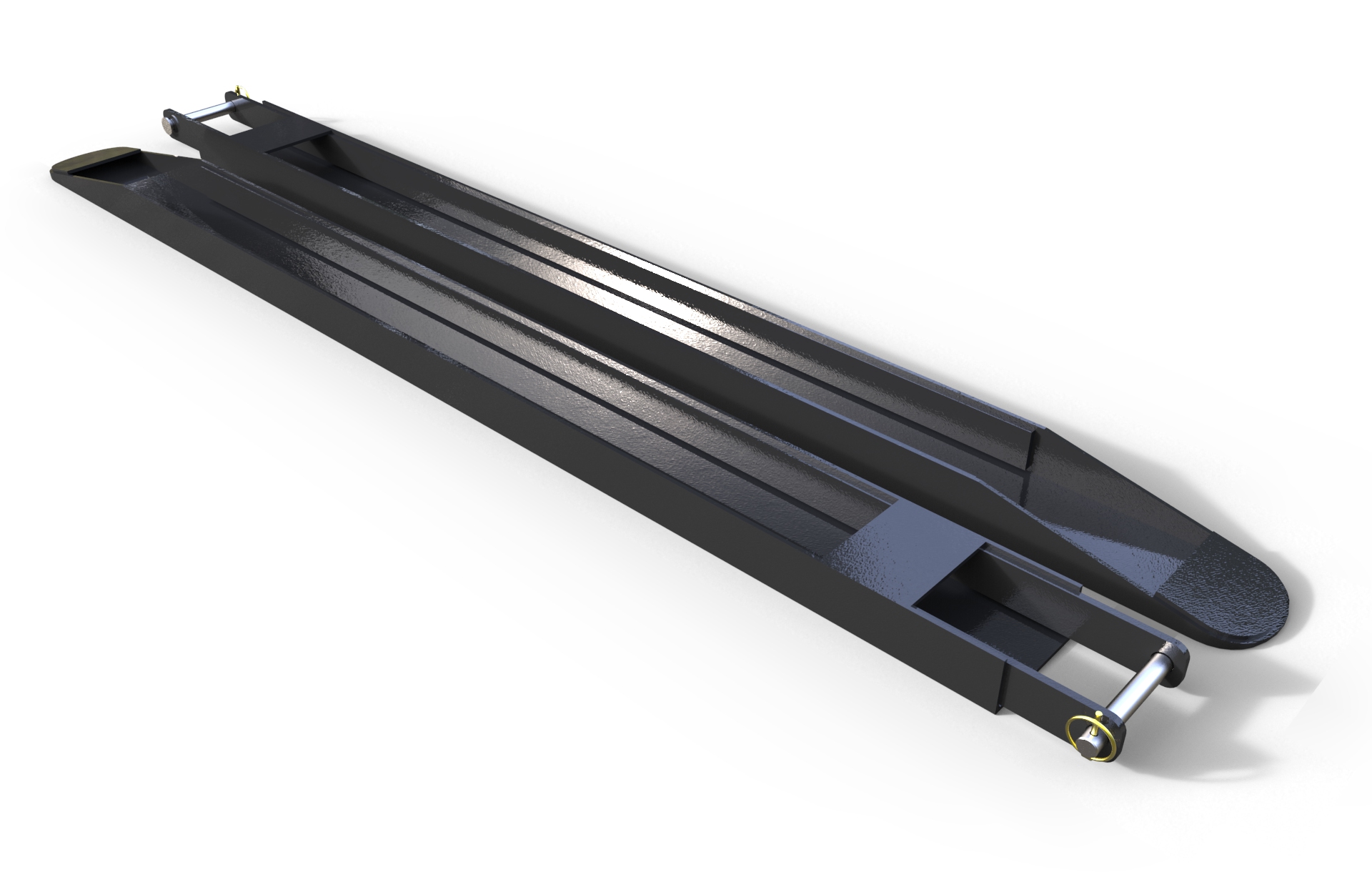 Article-No. FE-1001200
Fork Extension 100X1200
Our best selling Fork Extension Range fit to a truck quickly and easily. Simply; remove the heel pin and drive into the extensions, once fully entered, simple lift and re-fit the heel pin.
Delivery within 3 working days
Product Information
Manufactured from heavy duty 5mm thick steel for maximum longevity.
Additional 8mm thick internal strengthening plates for added durability.
Fully rounded, heavy duty, toe section for easy entry into and out of loads or pallets.
Removable heel pin offers 'drive in' entry, negating the need for manual handling whilst complying with manual handling regulations. Rear strap offering closed base design for added safety, whilst in keeping with BS EN recommended standards.
'CE' marked and supplied with Certificate of Conformity to comply with Health & Safety Regulations.
NB Fork length must be a minimum of 60% of the length of the fork extension eg the maximum extension length for 1200 mm long forks is 2000 mm.
Safe Working Load (SWL) = truck capacity at extended load centre (normally ½ sleeve length
Manufactured from heavy duty 5mm thick steel for maximum longevity
Additional 8mm thick internal strengthening plates for added durability
Fully rounded, heavy duty, toe section for easy entry into and out of loads or pallets
'Drive in' entry, negating the need for manual handling
Added Safety with closed base design
'CE' marked and supplied with Certificate of Conformity