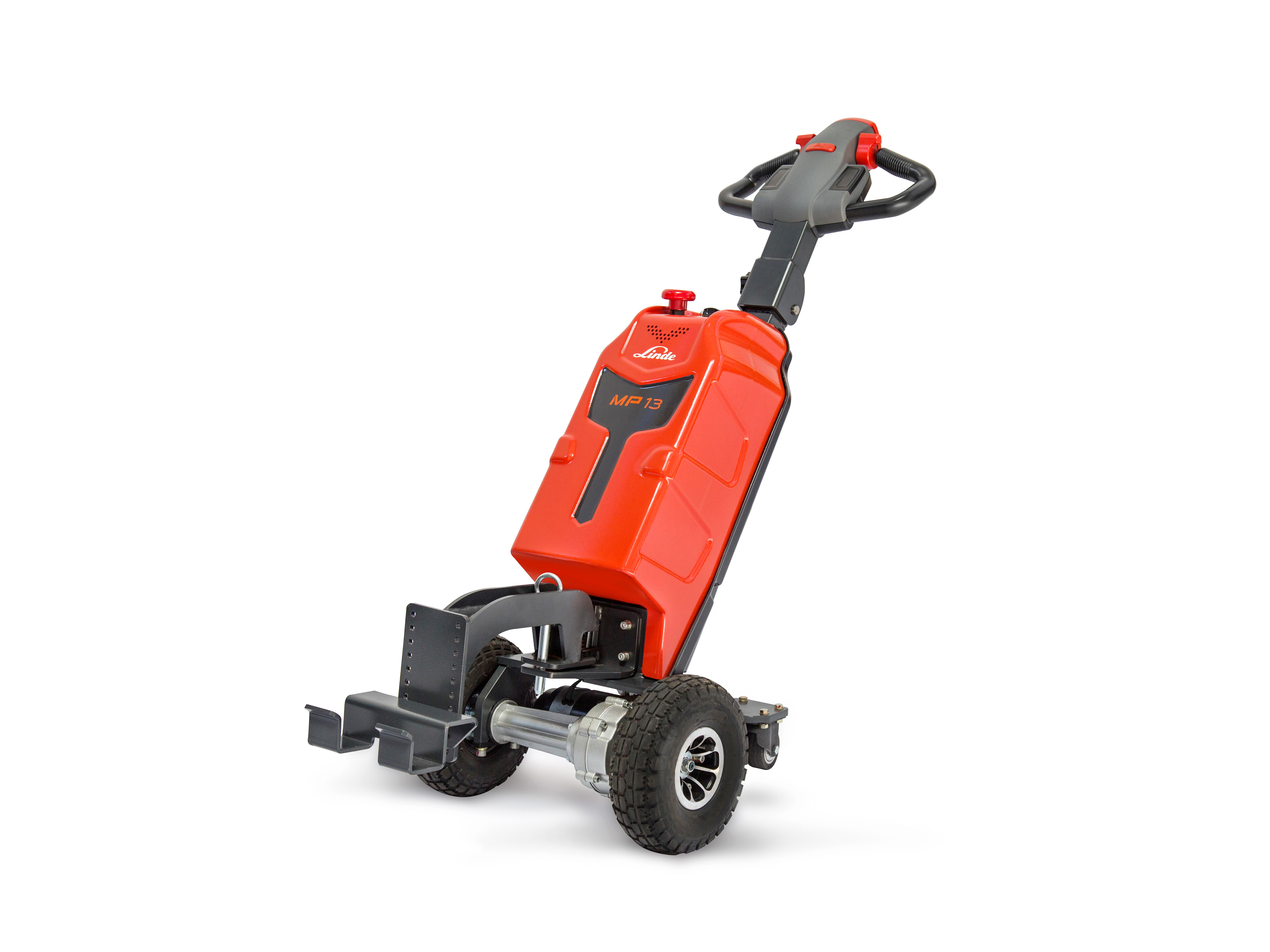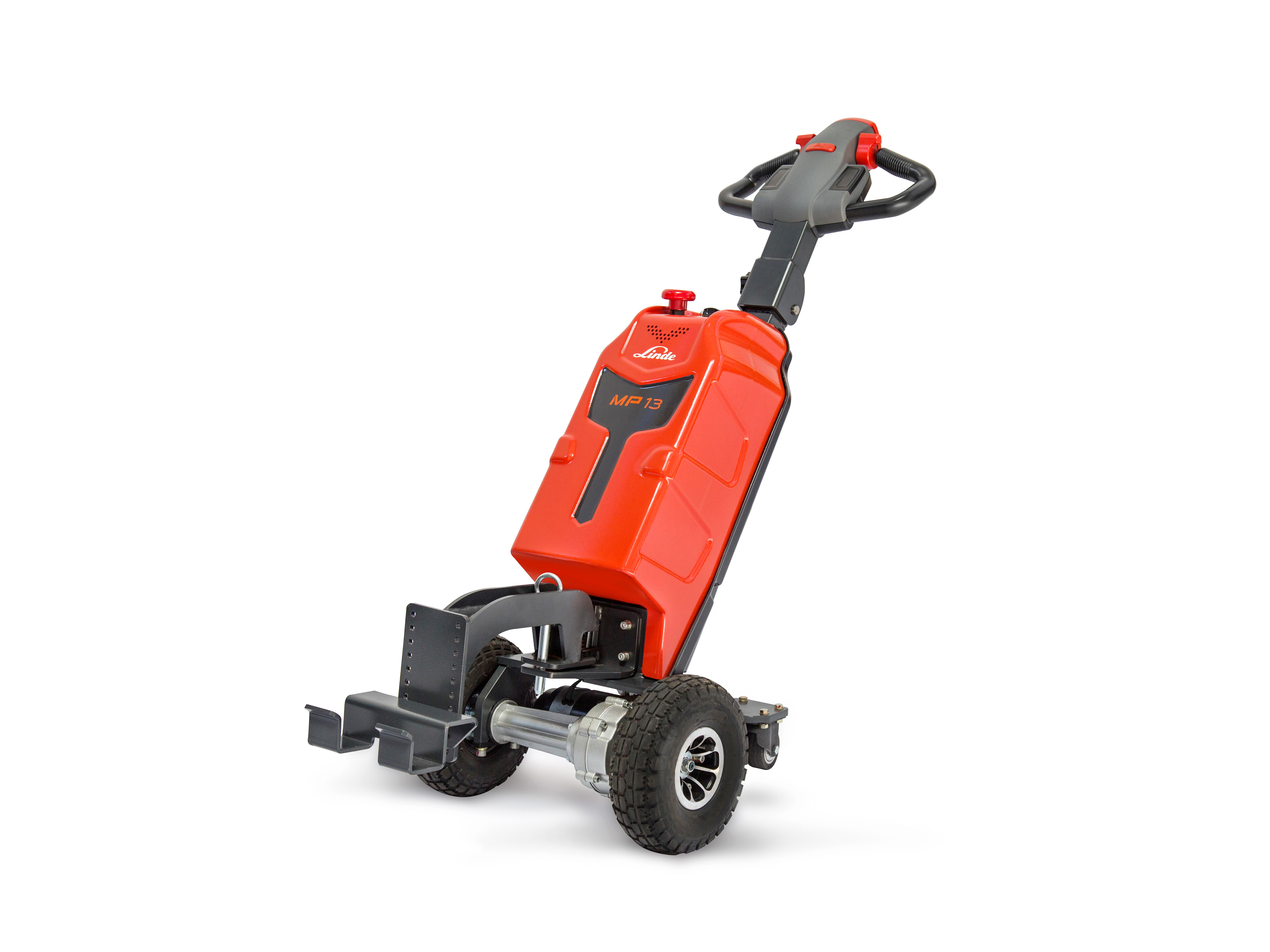 Article-No. LN-MP13
MP13 Tow Tractor (1300Kg)
Electric powered, pedestrian controlled tow tractor for towing wheeled loads up to 1300 kg in weight
Leave the maintenance to us. There are no costs for you for the time being! You will be contacted by a service consultant after the purchase.
Please fill out our enquiry form to receive support from the Linde Shop Team
Product Information
The MP13 eliminates the physical effort of manually moving wheeled loads. The tiller keeps the operator at a safe, working distance from the truck and can be easily tilted to a comfortable height. The dual butterfly lever on the tiller head ensures precise traction control with either hand. A safety reversing switch on the tiller head and efficient braking systems ensure inherent safety.
Don't forget, Linde Training have ITSSAR RTITB accredited instructors who are happy to help with any training support or advice.
Pedestrian controlled for short distance transfer of trolleys, roll cages, or shopping carts up to 1300 kg Electric power ensures minimum operator fatigue and quiet operation.
Its compactness guarantees maximum maneuverability in busy or confined spaces A maintenance-free gel battery allows fume-free operation in factories or other commercial premises.
A built-in charger can be connected to any convenient power point for optimum uptime.
Robust, compact and maneuverable construction
Multifunctional display
Powerful drive motor
Adjustable drawbar
Easy coupling and uncoupling
Technical Details
Motor
0,4 kW Drive Motor kW
Driving Speed With / Without Load
4 / 4,5 km/h km/h
Recommended products for you