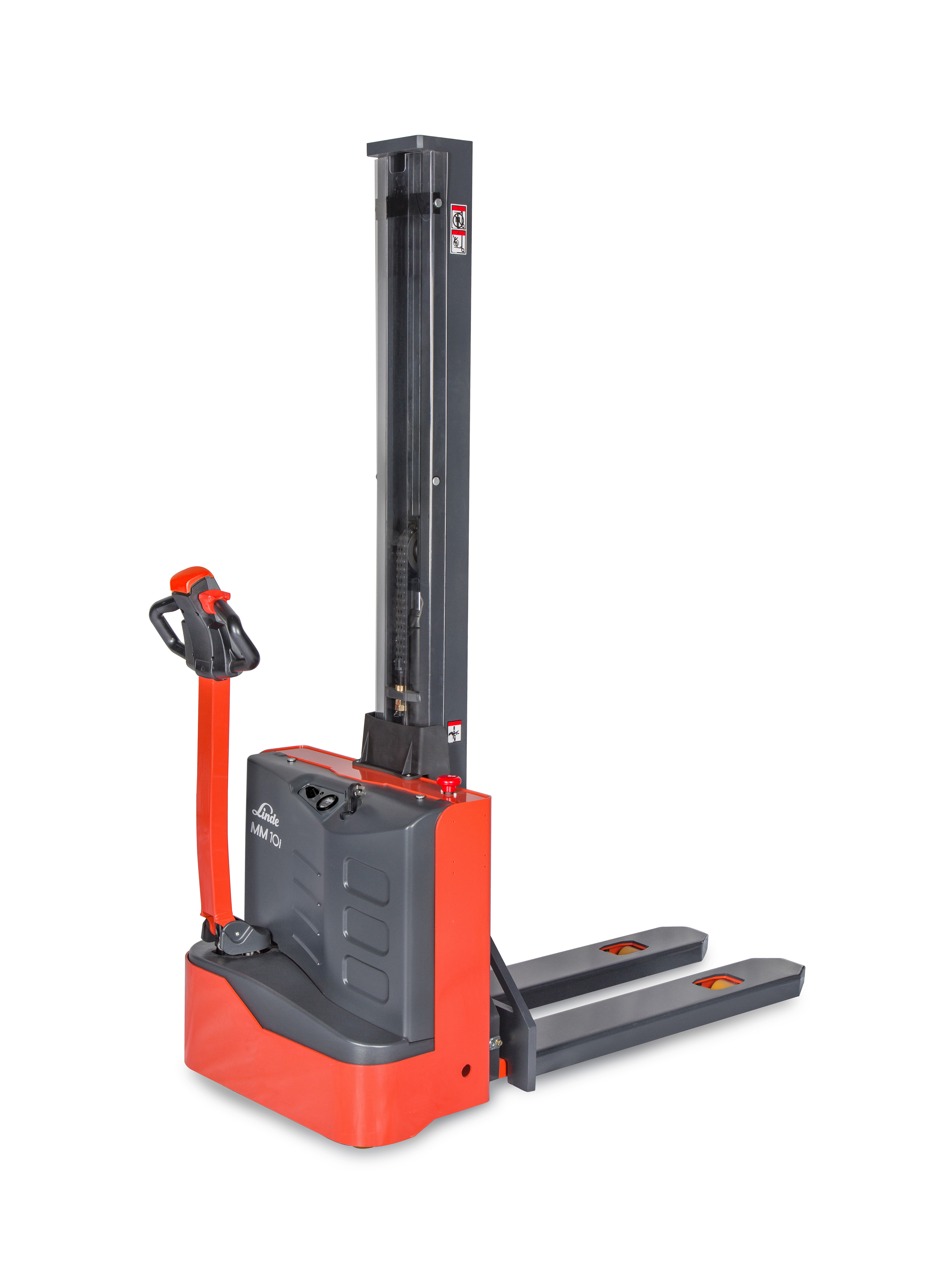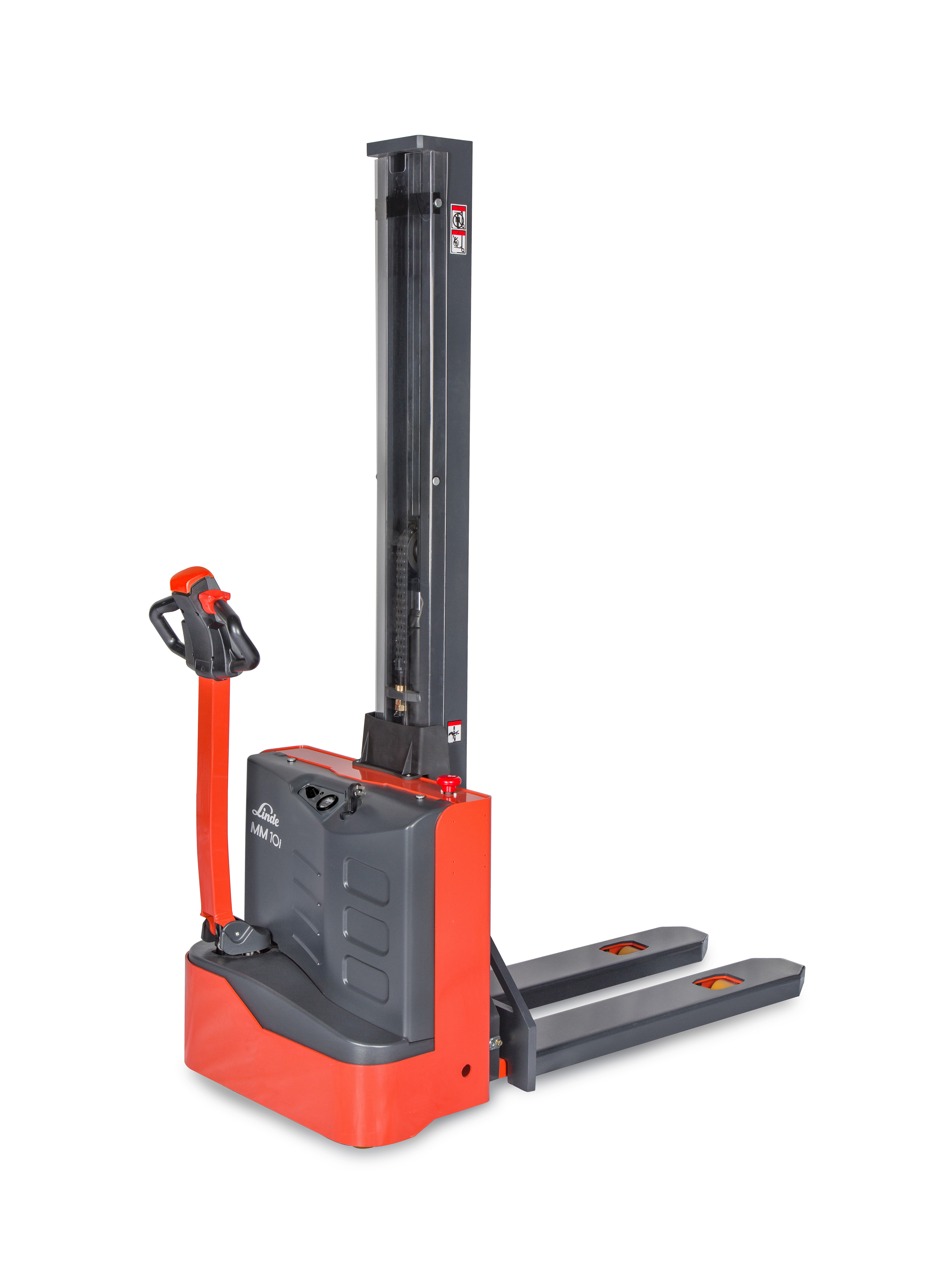 Article-No. LN-MM10i-001
MM10i Standard (1.513 mm)
Electric powered, pedestrian controlled pallet stacker for handling open bottomed (Euro) pallets and stillages with initial lift.
Leave the maintenance to us. There are no costs for you for the time being! You will be contacted by a service consultant after the purchase.
Please fill out our enquiry form to receive support from the Linde Shop Team
Product Information
The monomast MM10 is an ideal stacker for light duty applications such as order picking and pallet handling. This range also includes an initial lift version (MM10i) for additional versatility particularly on gradients.
Don't forget, Linde Training have ITSSAR RTITB accredited instructors who are happy to help with any training support or advice.
A light duty 'wrap-over' fork stacker for handling open-bottomed (Euro) pallets and stillages MM10i offers a highly cost-effective and productive solution for many applications requiring occasional stacking of loads up to 1000 kg Short and medium distance load transfers within a warehouse or factory environment The MM10i has an initial lift function that increases the ground clearance in the centre of the truck avoiding the chassis grounding when operating on ramps or dock levellers Used as a work bench, the MM10i eliminates any back strain as heavy components do not need to be lifted off the ground and the working height can be comfortably adjusted
Low-maintenance motor
Ideal picking working height
Ergonomically shaped tiller handle
Belly switch
Maintenance-free battery