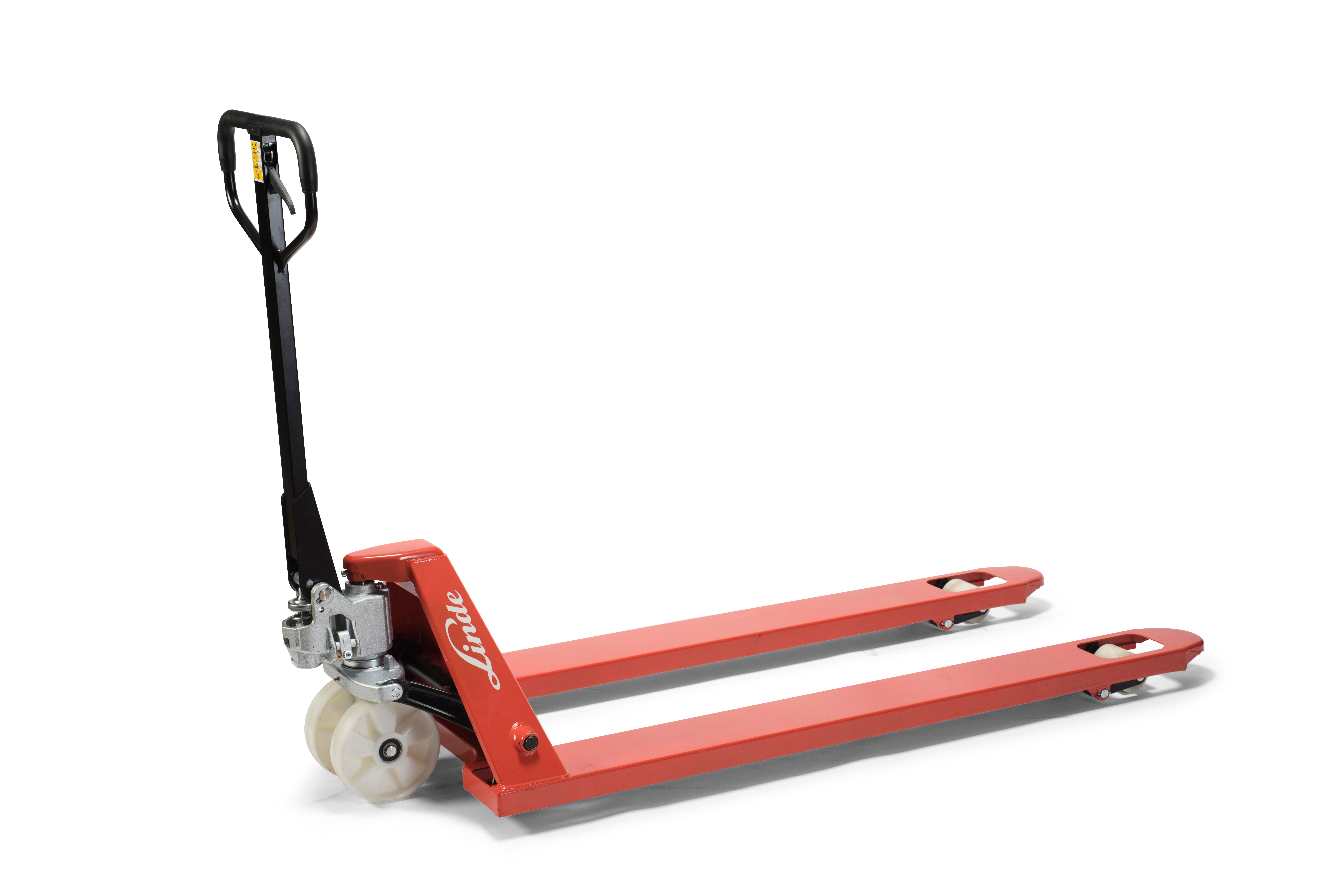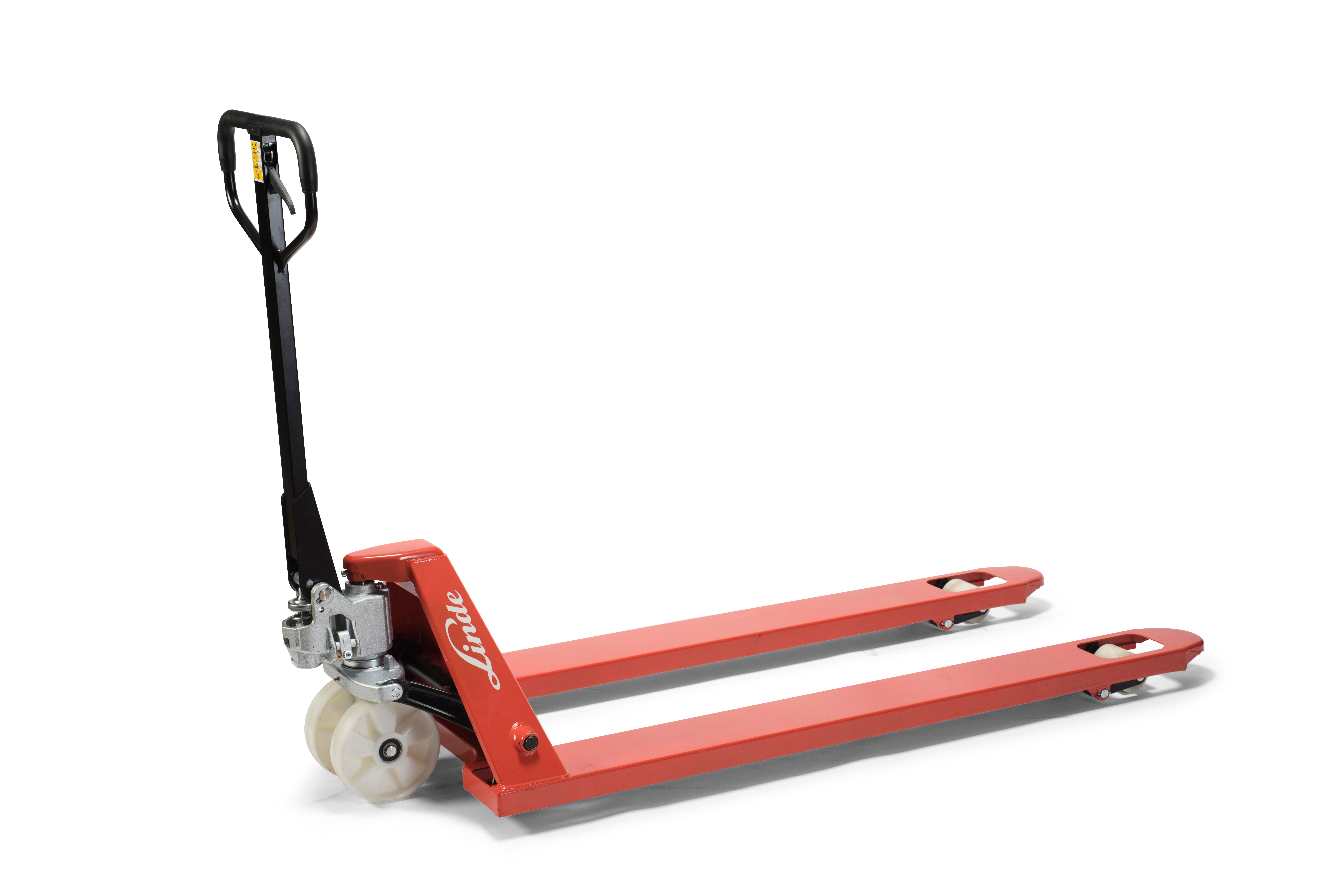 Article-No. LN-M25LFHPT-001
Linde M25 Long Fork Hand Pallet Truck (2000kg) - 540mm x 1500mm - NN
The Linde M25 Long Fork, designed and available in various lengths/sizes for specific applications. Tiller controlled hand pallet truck, effective in short to medium distance pallet transfer.
Delivery within 5 working days
Product Information
Introduction- The Linde Long Fork Hand Pallet Truck range is designed for ecomonical and efficient palletised load handling of specific applications. Its rugged construction and simple controls provide a durable, easy to use manual handling solution and can be found in virtually every type of industry working in conjunction with powered mobile equipment.
Performance- Up to 100 degrees tiller arm sweep to either side and lead in rollers, The tiller arm is sprung loaded to the vertical position. The hydraulic pump unit is protected and sealed from the enviroment for consistant reliability. Load and steer wheel tyre options ensure the truck can be matched to individual applications.
Easy of Use- The low pivoting tiller arm is designed to place the operator at a comfortable and safe distance from the truck when walking or maneuvring and has a simple lever control. The operators hands are protected by a robust hand guard.
Durability And Safety- The torsion resistant contruction of the chassis and durable powder coat finish ensure that these trucks provide a safe reliable performance, day in, day out.
Areas of application: production, transport & distribution, trade & warehouse
Available in various lengths up to 2 metres
Torsion resistant chassis design
Solid push rods
Sealed hydraulic units
12 months warranty
Lead in rollers for easy entry
Tapered fork tips for easy entry through shrink wrapping