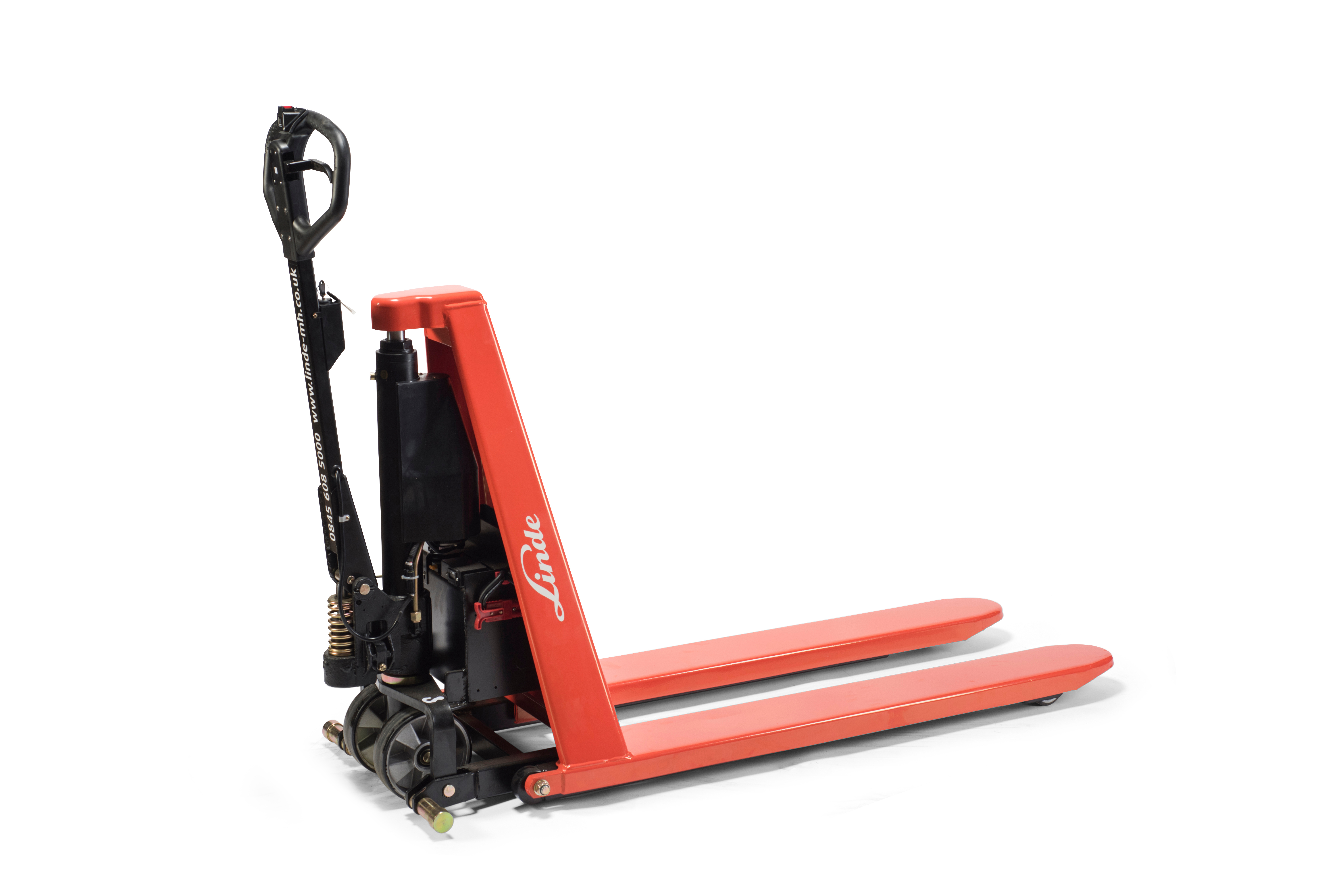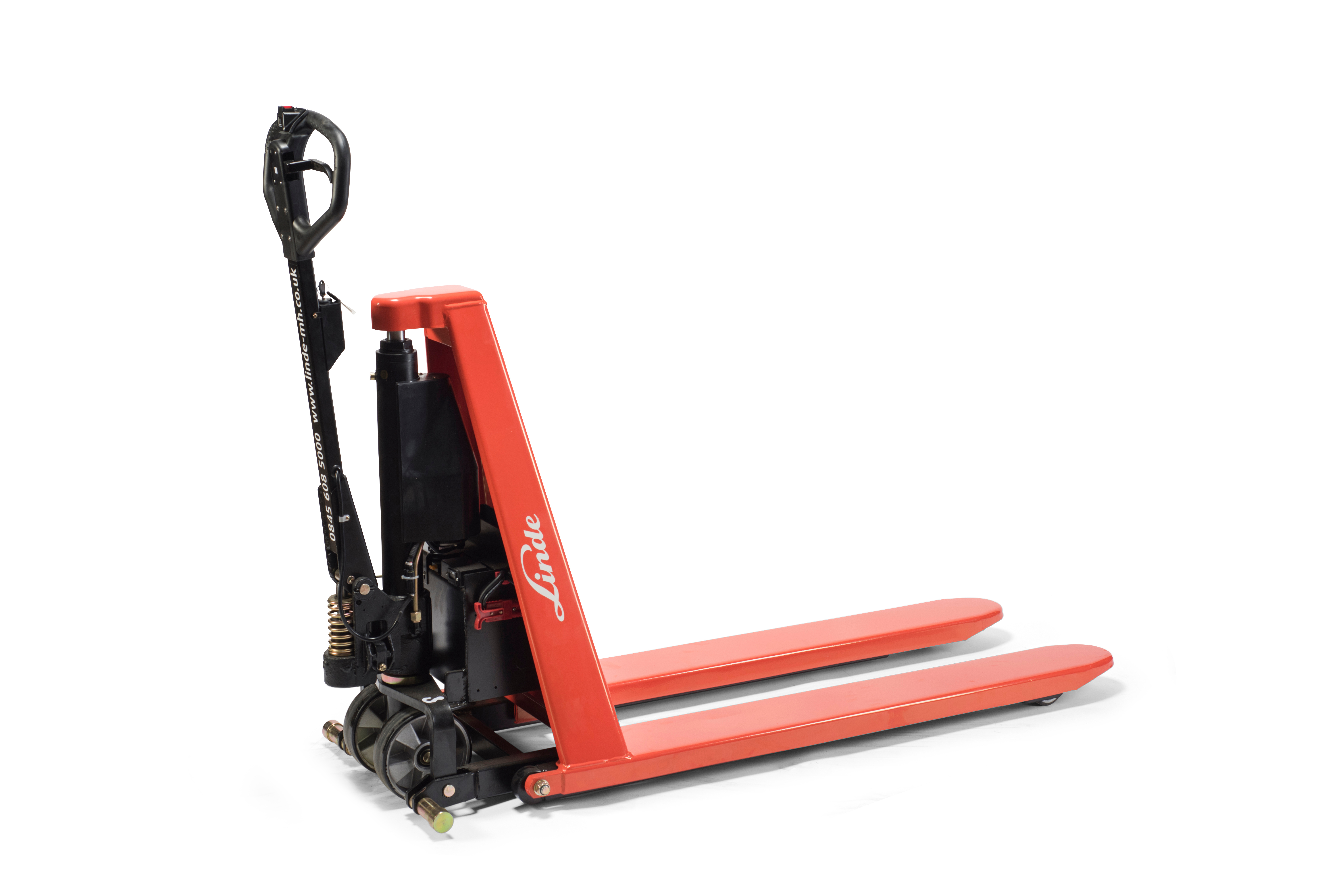 Article-No. LN-M25HLEHPT
Linde M25 High Lift Electric Hand Pallet Truck (1000kg)
The Linde M25 High Lift Electric, tiller controlled hand pallet truck. Highly maneuverable and aids cost-effective loading/unloading pallets at a convient height. For short to medium distance pallet transfer.
Please fill out our enquiry form to receive support from the Linde Shop Team
Product Information
Introduction- The versatile Linde High Lift Electric Hand Pallet Truck range is designed for economical and efficient palletised load handling in a wide variety of applications such as lorry loading/unloading and internal load transfer. Due to its ability to electrically lift the load up to 800mm, it will aid the operator in various tasks. Its rugged construction and simple controls provide a durable, easy to use manual handling solution and can be found in virtually every type of industry working in conjunction with powered mobile equipment.
Performance- Up to 100 degrees tiller arm sweep to either side and lead in rollers, the Linde Hand Pallet Truck makes light work of palletised load handling. The tiller arm is sprung loaded to the vertical position. Complete with an onboard 12v, 60ah battery, simply lift and lower the truck using the simple buttons situation on the tiller arm. You can even manually pump the truck if the battery is flat. The hydraulic pump unit is protected and sealed from the environment for consistent reliability. Load and steer wheel tyre options ensure the truck can be matched to individual applications.
Easy of Use- Fitted with stabilisers that keep the truck in its working position once you have pumped it up to a suitable height for operator safety. These stabilisers automatically self-adjust when lifting higher than 400mm to give maximum stability. The low pivoting tiller arm is designed to place the operator at a comfortable and safe distance from the truck when walking or manoeuvring and has a simple lever control.
Durability And Safety- The ability to lift your load will enable the operator to remove items from the pallet at a convenient height, thus avoiding back injury. A single stage cylinder ensuring reliability, no decrease in capacity, no risk of leakage or dropping of a second stage cylinder. The torsion resistant construction of the chassis and durable powder coat finish ensure that these trucks provide a safe reliable performance, day in, day out.
Applications Large And Small- Whether the application is large or small, the ubiquitous hand pallet truck is an ever present link in the supply chain, carrying out a host of tasks too numerous to list and plays its part in enhancing the efficient movement of goods.
Areas of application: production, transport & distribution, trade & warehouse
Electric lifting capabilities
Fitted stabilisers
Seperate battery charger supplied
Single stage cyclinder
Torsion resistant chassis design
Solid push rods
Sealed hydraulic units
12 months warranty
Lead in rollers for easy entry
Tapered fork tips for easy entry through shrink wrapping"