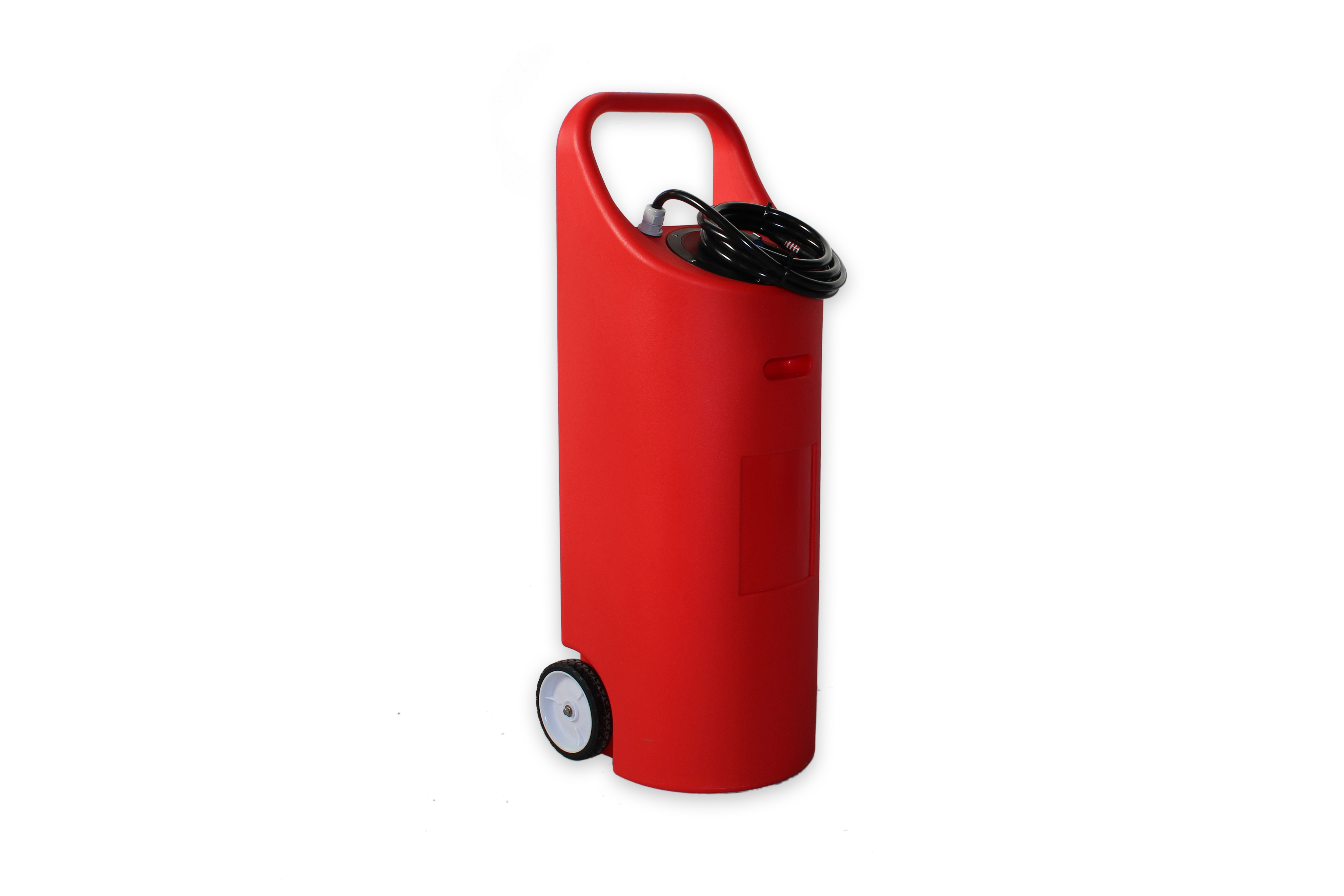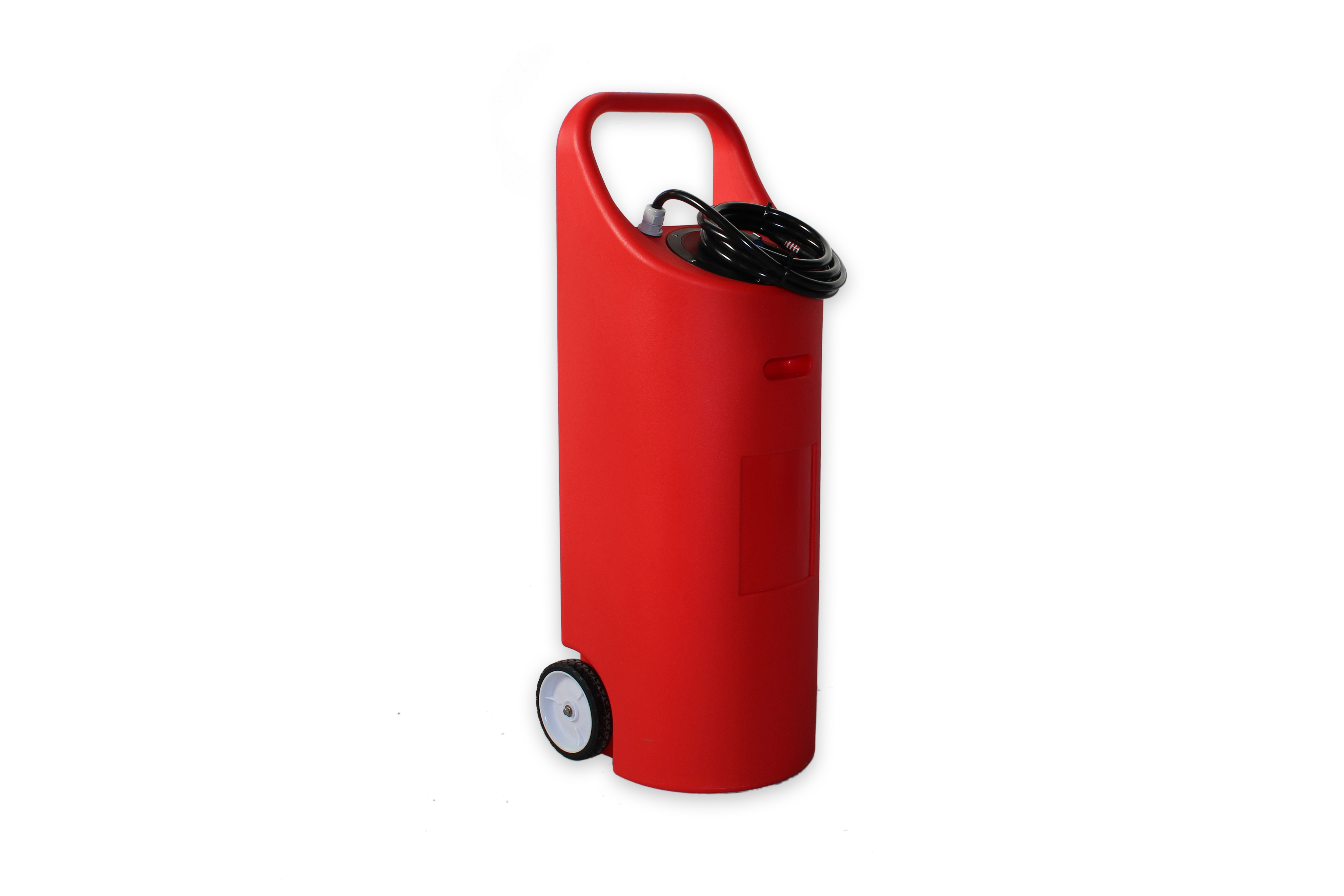 Article-No. HPBFS-001
Hydrofill Pro Battery Filling System
HydroFill PRO brings a new level to our range. Huge 60 litre capacity, a flow rate that requires no regulator and a tactile LCD display that gives you instant feedback. *Other colours available, please enquire*
Delivery within 7 working days
Product Information
HydroFill PRO brings a new level to our range. Huge 60 litre capacity, a flow rate that requires no regulator and a tactile LCD display that gives you instant feedback. The smart display lets you know the purity of the water, your battery level, a dry tank alert as well as other live diagnostic information.
Supplied with a 3m quick connect hose (including built in flow restrictor) as standard, giving you all the flexibility you need.
INTEGRAL DEIONISER CAPABILITY - The HydroPure™ Deioniser Cartridge fits inside the HydroFill Pro which makes it the only mobile water deioniser and cart in one. You can now make pure water whenever and wherever you want, and then take it to the batteries that need it, wherever they are.
NO REGULATOR REQUIRED - The output pressure of the HydroFill™ had a great flow rate but it has always required an additional pressure regulator to work with float-based battery filling systems. This is an extra cost and complication that nobody wanted, so we designed in a pump which put out the same flow rate as the HydroFill Pro but at perfect 14.5psi (1 BAR) pressure so no regulator is required.
LONGER RUN TIME - Our new pump is more efficient so it runs longer on the same quality battery, 40% longer in fact. That means fewer battery charges, longer battery life, and more productivity.
LED DISPLAY - With a touch of a button the LED display comes to life to say hello, it then checks the battery level to make sure you have enough charge before proceeding. Using the battery on very low or flat battery will prematurely damage the unit so the Hydrofill Pro stops this from happening. The pump automatically shuts off after 10 mins giving you plenty of time to fill even the driest of batteries. It also stops draining the battery when not in use should you forget to turn it off.
DIAGNOSTIC INFROMATION - The built in smart display keeps track of everything you do in real time. It knows how long you have run the pump, and how many times it has run dry. It even knows how much charge is remaining and how pure your water is.
INCREASED CAPACITY - A huge 60 Litre capacity with a 40% increase in pump and battery performance will provide you with all the power you will ever need.
OPTIONAL GUN-X AVAILIBLE - This enables you to manually fill cells with water and automatically shut off when the electrolyte reaches the correct level. More additional information can be found on the Gun-X own page located on LindeShop's battery filling equipment section of the site.
OPTIONAL STOP TIMER AVAILIBLE - This will enable you to leave the tank to be filled without the risk of over flow spillages. Due to the tanks large capacity it can take up to 25 minutes to fill from complete empty. The built in flow restrictor slows down the water from the tap, this then allows the cartridge to deionize the water at two litres per minute. giving you optimal premium battery water.
Areas of application: production, transport & distribution, trade & warehouse
Integrated deioniser to purify water
Huge 60 litre tank
Tactile LCD display giving real time feedback.
Low water alert when you need to top-up the cart.