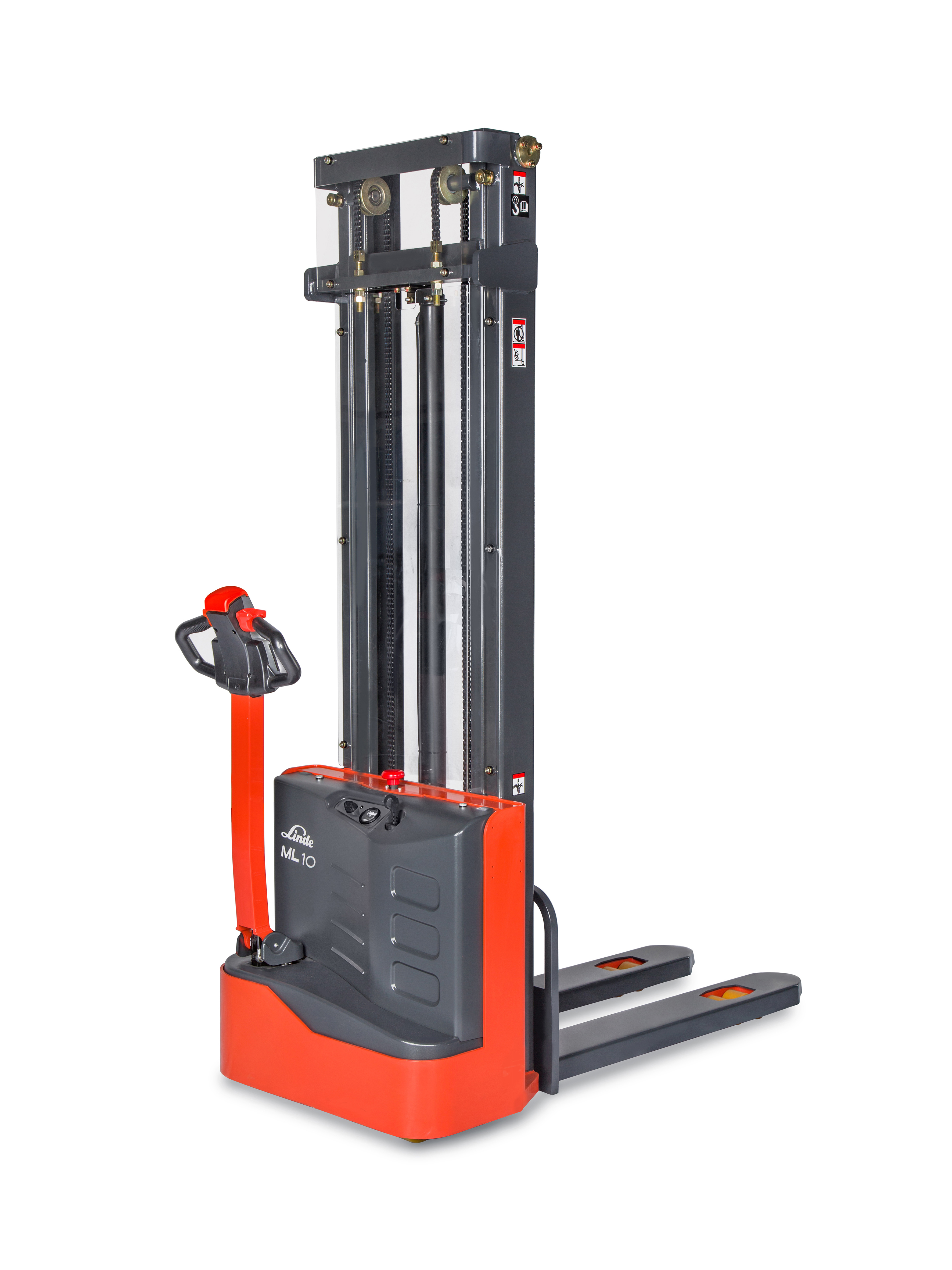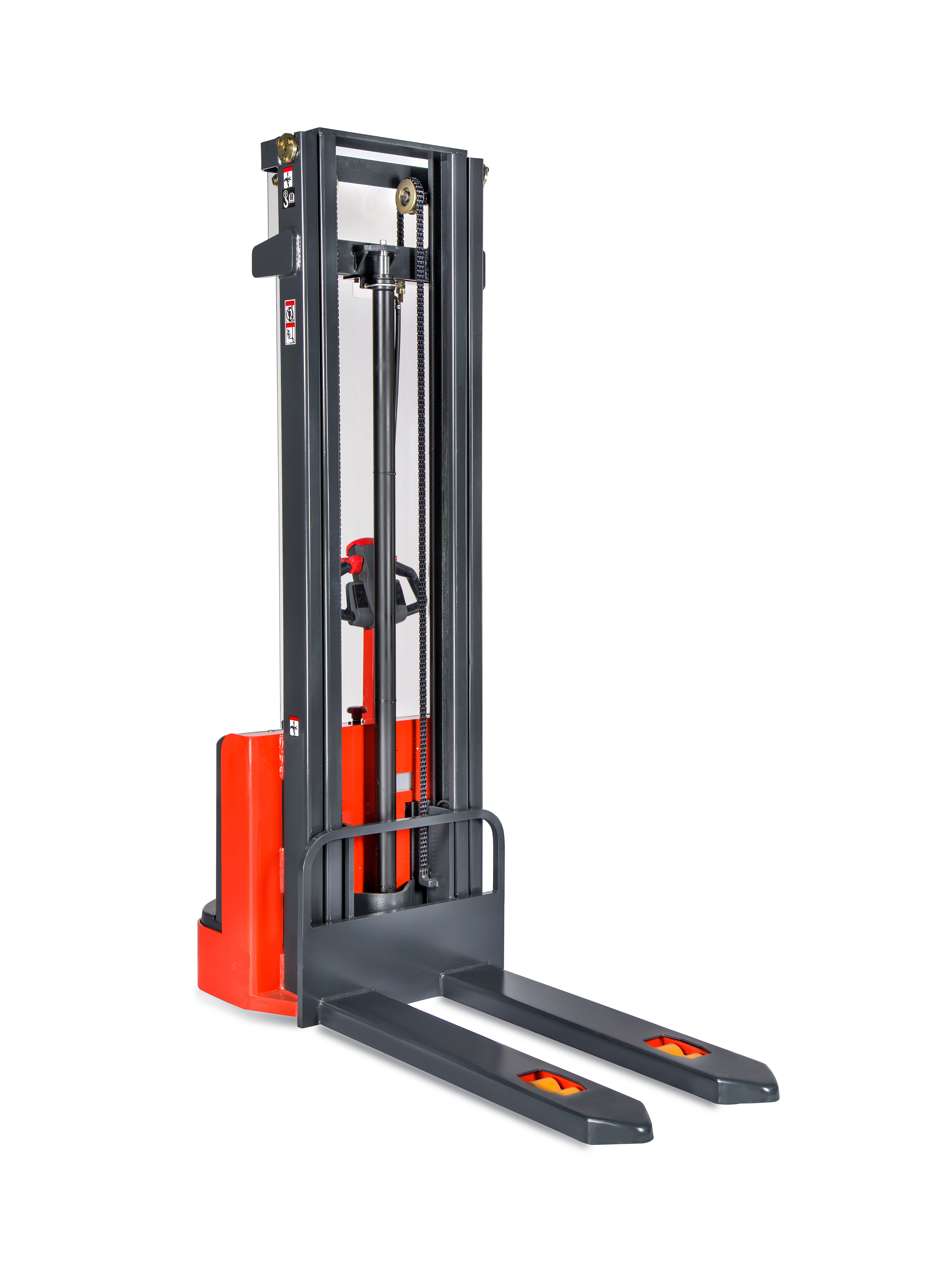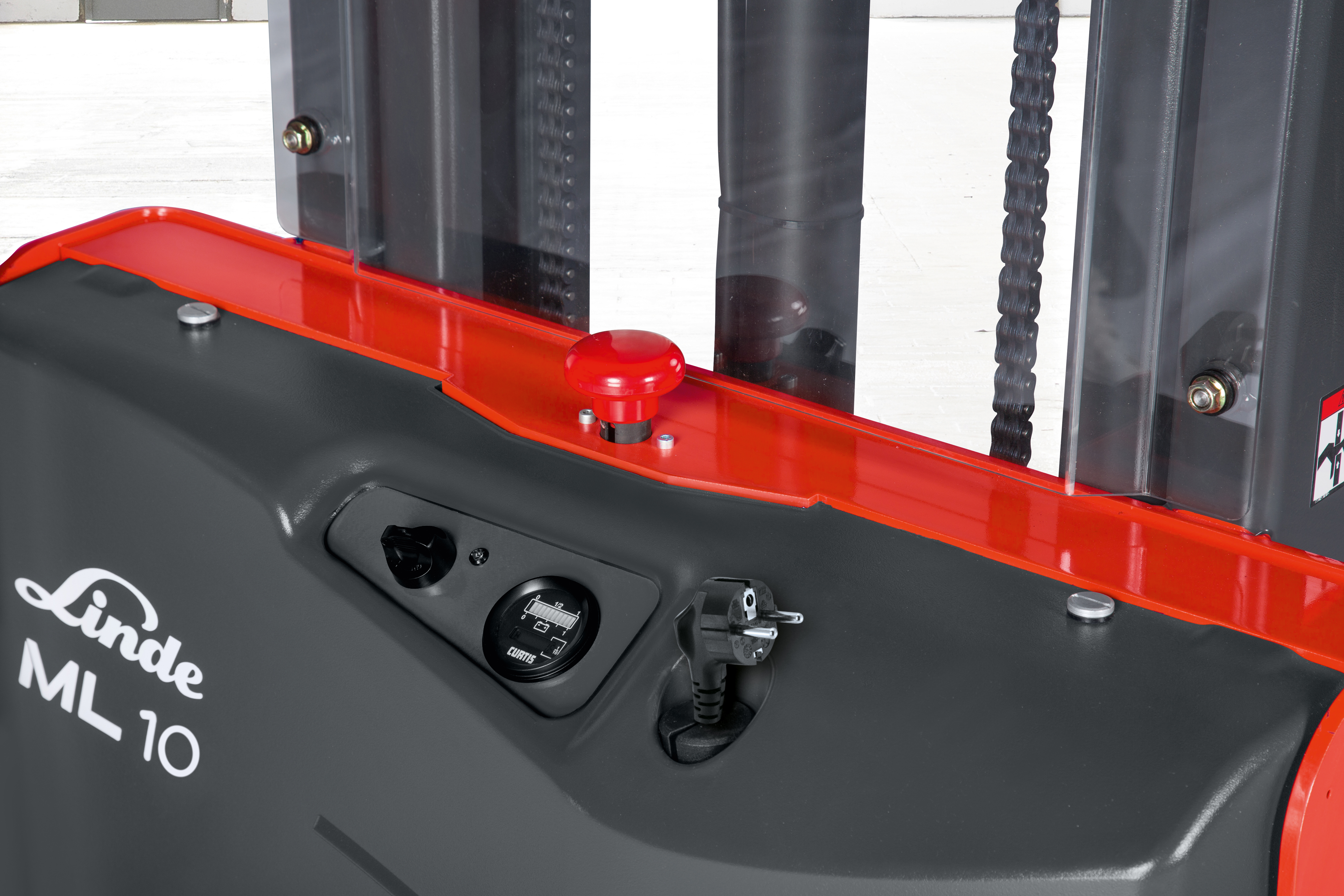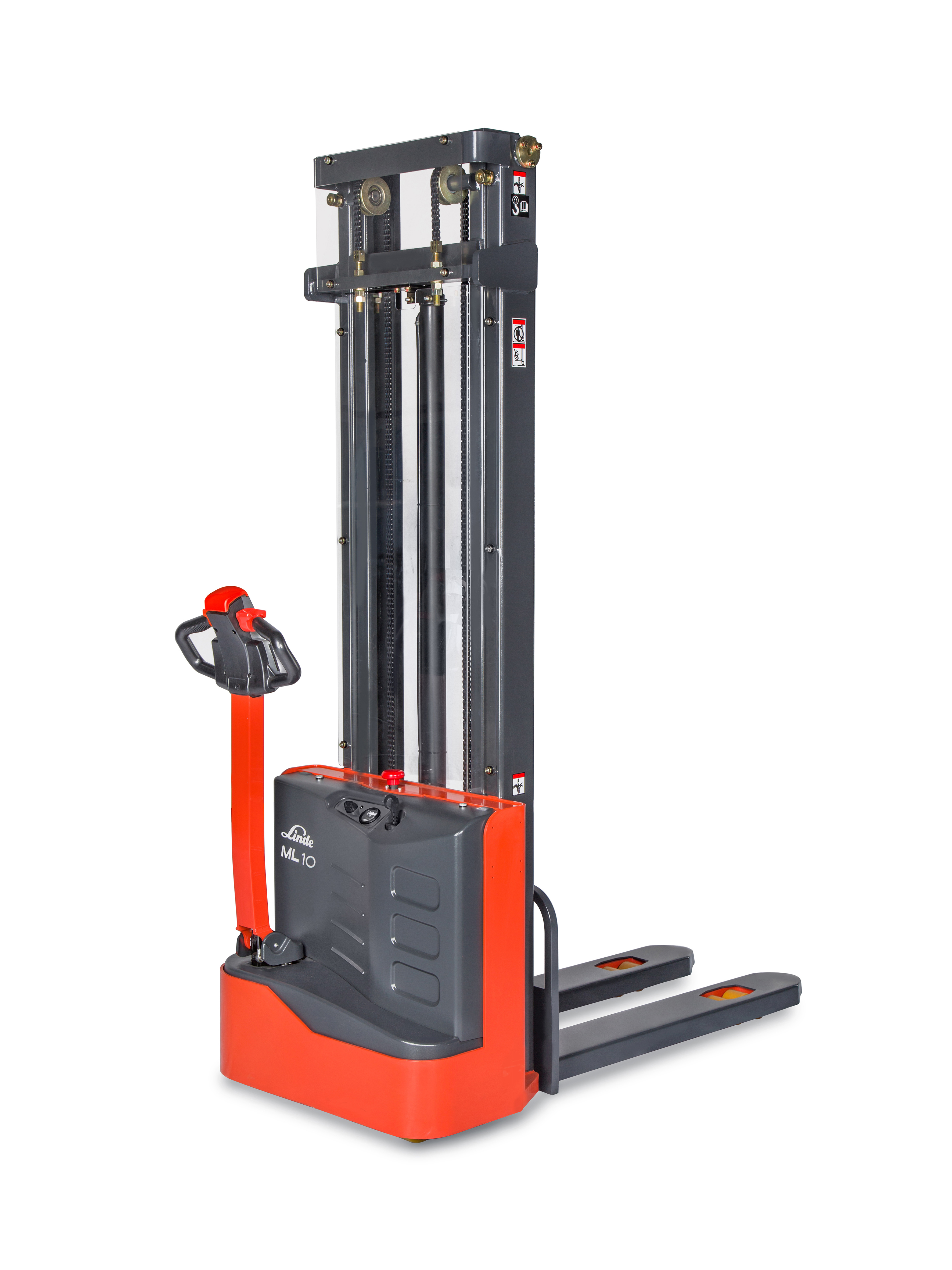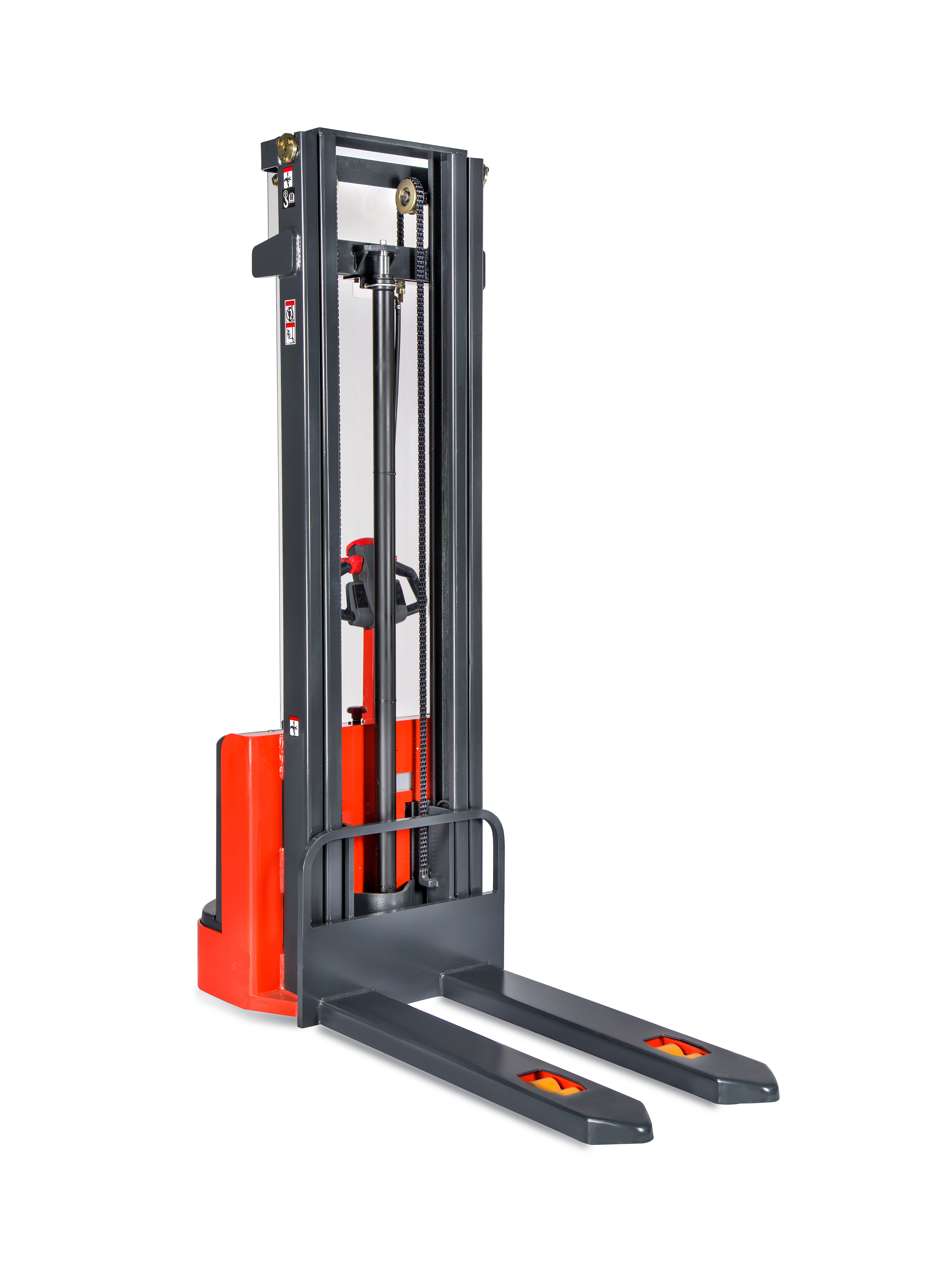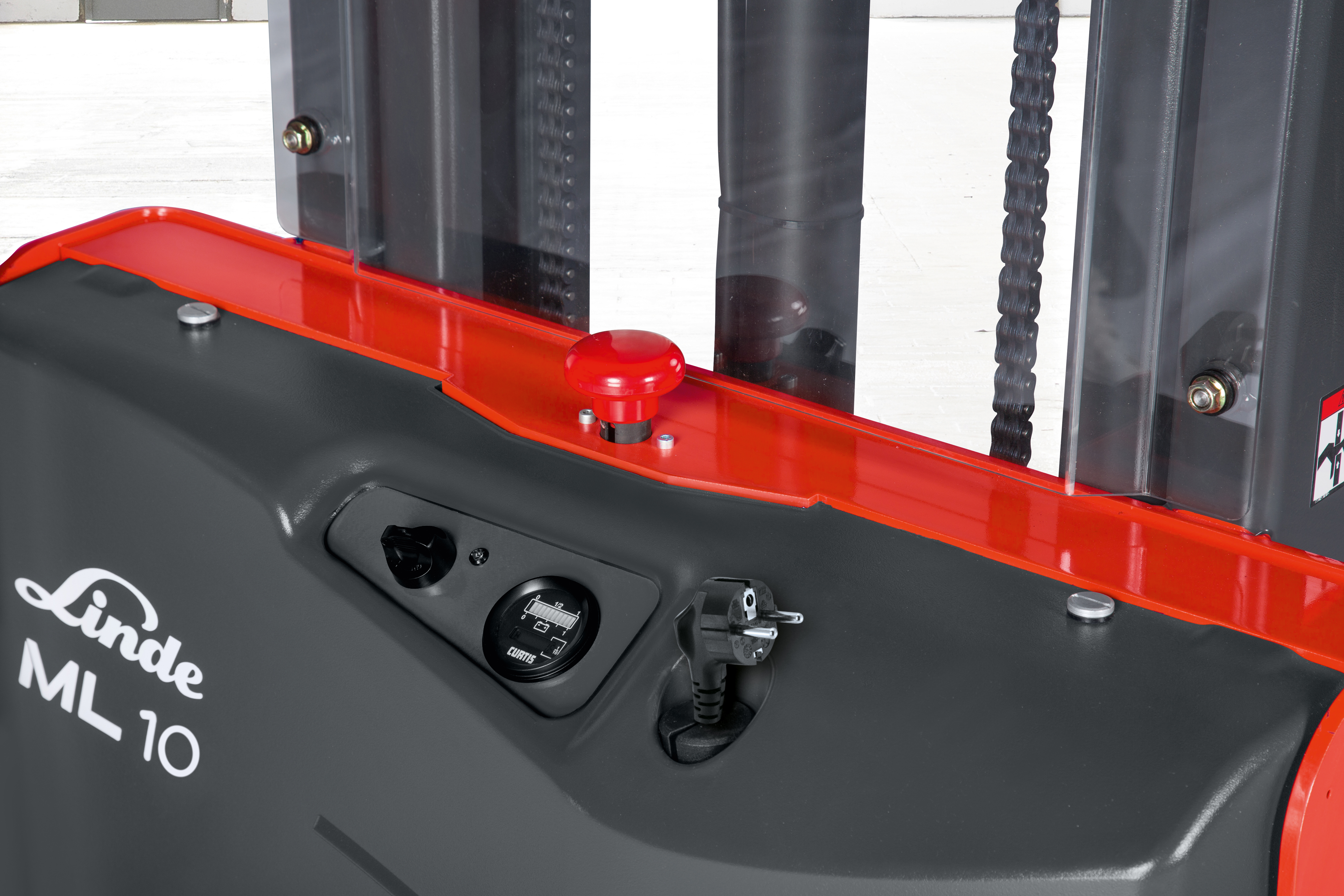 pdp.details.articleNumber LN-ML10-001
ML10 (2.427 cm)
Electric powered, pedestrian controlled pallet stacker for handling open bottomed (Euro) pallets and stillages
pdp.details.serviceContract.description
pdp.details.vatSwitch.withoutVat
delivery.costs.information.free
delivery.time.information.weeks.text
pdp.info.productInfo.headline
The monomast ML10 is an ideal stacker for light duty applications such as order picking and pallet handling. This range also includes an initial lift version for additional versatility particularly on gradients.
The ML10 is perfect for transfer and stacking of open-bottom pallets and stillages up to 1000kg or for use as a work bench in manufacturing or maintenance applications.
Don't forget, Linde Training have ITSSAR RTITB accredited instructors who are happy to help with any training support or advice.
A 'wrap-over' fork stacker for handling open-bottomed (Euro) pallets and stillages ML10 offers a highly cost-effective and productive solution for many applications requiring occasional stacking of loads up to 1000 kg Used as a work bench, the ML10 eliminates any back strain as heavy components do not need to be lifted off the ground and the working height can be comfortably adjusted The wide range of mast lift heights offers exception flexibiliy in achieving the correct specification for the task A maintenance-free gel battery allows fume-free operation in factories or other commercial premises
Low-maintenance motor
Ideal picking working height
Ergonomically shaped tiller handle
Belly switch
Maintenance-free battery
pdp.info.benefits.headline
pdp.info.technicalData.headline