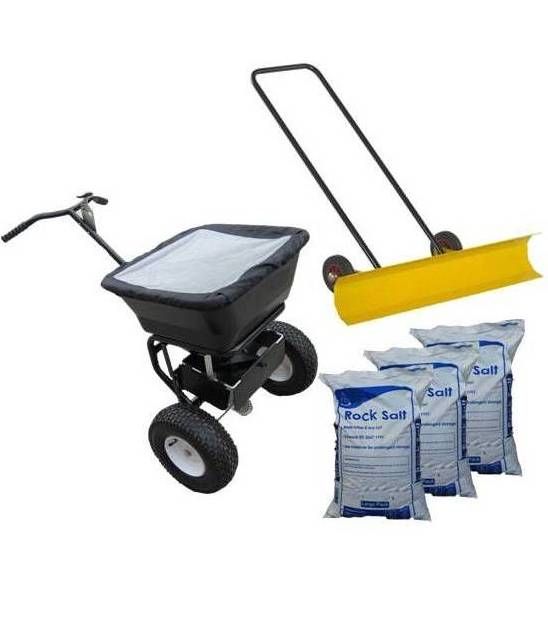 Article-No. WinterPack
Winter Pack
The Winter Kit is the all in one solution for cold winter conditions.
Delivery within 5 working days
Product Information
Kit comprises of pedestrian snow plough, pedestrian salt spreader, 3 x bags of dry white rock salt.
The pedestrian push along snow plough is a simple yet effective snow plough that allows you to push snow whilst keeping your body in an upright walking position instead of relying on the strength of your lower back. with a 995mm wide blade, it is ideal for clearing driveways, paths and pavements in half the time with half the effort needed for conventional shoveling.
The pedestrian push along salt spreader is ideal for ensuring pathways and access ways are gritted for ice. The spreader comes with a large 50kg capacity non corrosive hopper with a large flow regulator for easy operation.
995mm wide pedestrian snow plough for simple yet effective ploughing of pathways, driveways and walkways
50kg capacity pedestrian salt spreader ensures pathways and walkways are gritted for ice
Free flowing white dry rock salt to ensure the salt spreader performs at it's maximum potential