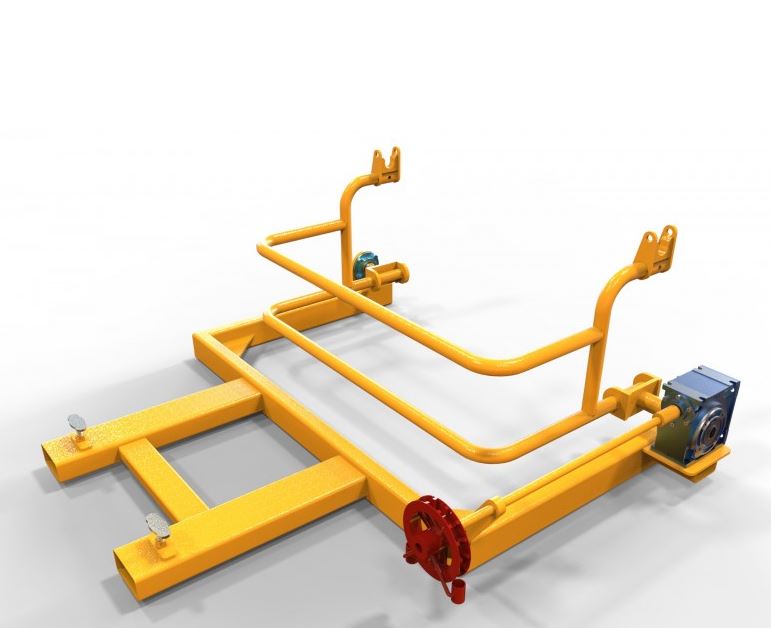 Article-No. WBR
Wheelie Bin Rotator
Wheelie Bin Rotators are designed to handle large 1100 litre wheelie bins with side trunnions. The attachment provides smooth and safe tipping of the contents and the option to lock the bin in place at any tipping angle.
Product Information
Wheelie bins are an ever popular choice for using as waste receptacles in the working environment. While their lightweight mobile design can make positioning and moving over short distances easier, it can sometimes prove problematic when it comes to emptying and dispensing the contents.
We have developed our deluxe range of large forklift wheelie bin handlers to overcome this problem by allowing 660 to 1100 litre wheelie bins to be lifted and rotated safely with the use of a forklift truck.
This deluxe range of forklift wheelie bin tippers comes fitted with a high quality gearbox, that allows the wheelie bins to be rotated and emptied in a safe and controlled manner without the need to push the wheelie bin against the side of waste receptacle. This gives the added benefit of being able to fill the waste receptacle from all angles, thus ensuring maximum fill capacity is achieved.
Our forklift wheelie bin rotator offers a quick, simple and safe method of lifting and empting large wheelie bins, and like all our forklift attachments, comes supplied fully tested and certified for compliance with the latest Health & Safety Regulations.
The wheelie bins are securely fastened to the wheelie bin rotator by means of webbing and ratchet straps, and with the option of crank handle, loop chain or hydraulic rotation, this model can cater for all requirements.
Recommended products for you