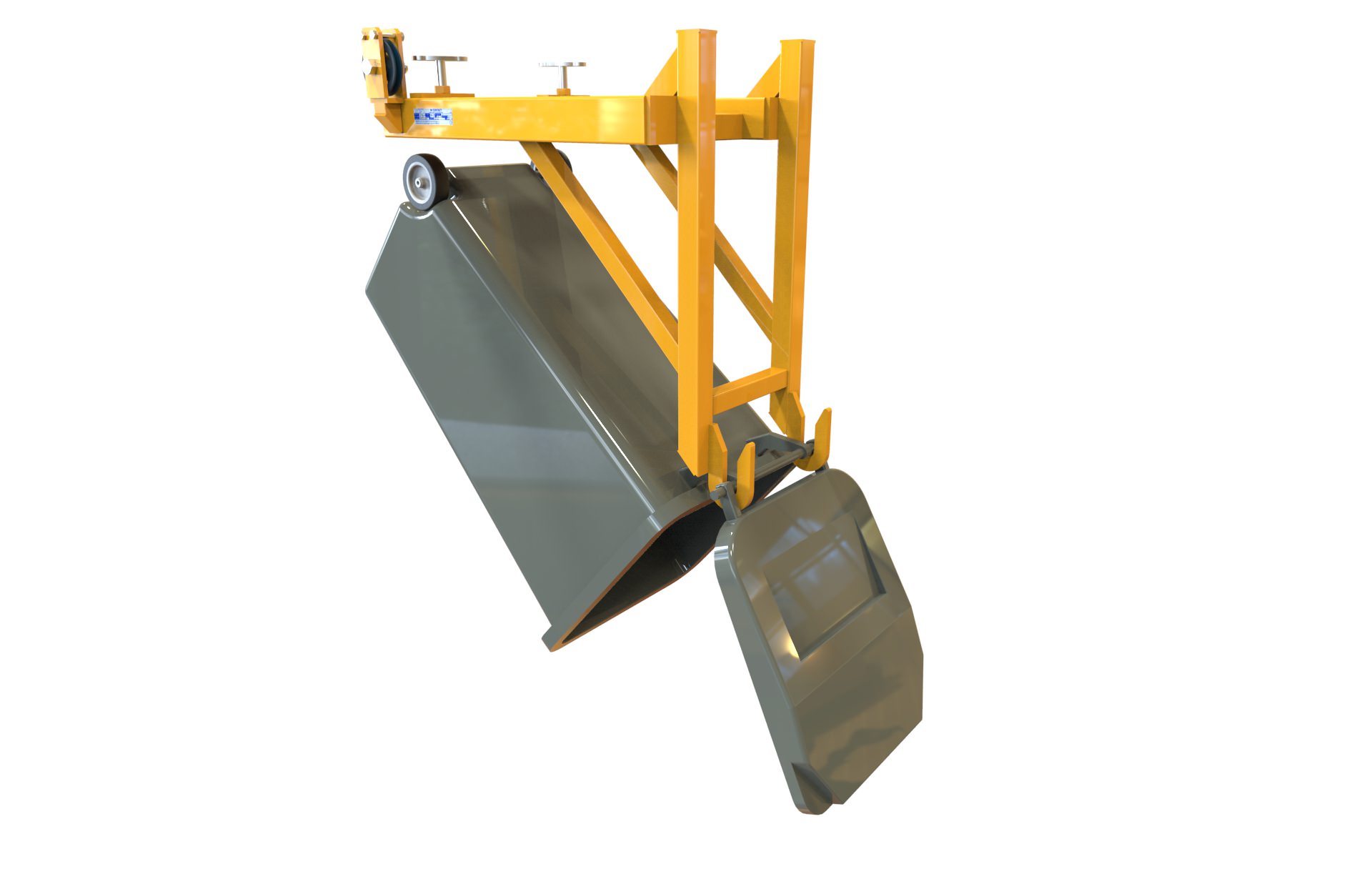 Article-No. WBL
Wheelie Bin Lifter
This Small Wheelie Bin Handlers is designed to handle 90-240 litre wheelie bins with a free swinging lid and rear lifting handles.
Product Information
Operation can be carried out remotely without ever leaving the truck.
To fit to the truck, drive the forks into the fork pockets until fully engaged, wrap the 'Retaining Chain' around the carriage of the truck and hook back onto itself to prevent the attachment from sliding off the forks when in use.
Position the Ratchet onto the Cab of the truck and tighten the clamp until it is firmly gripped in place. Ensure the Ratchet Handle is on the outside of the cab.
Recommended products for you