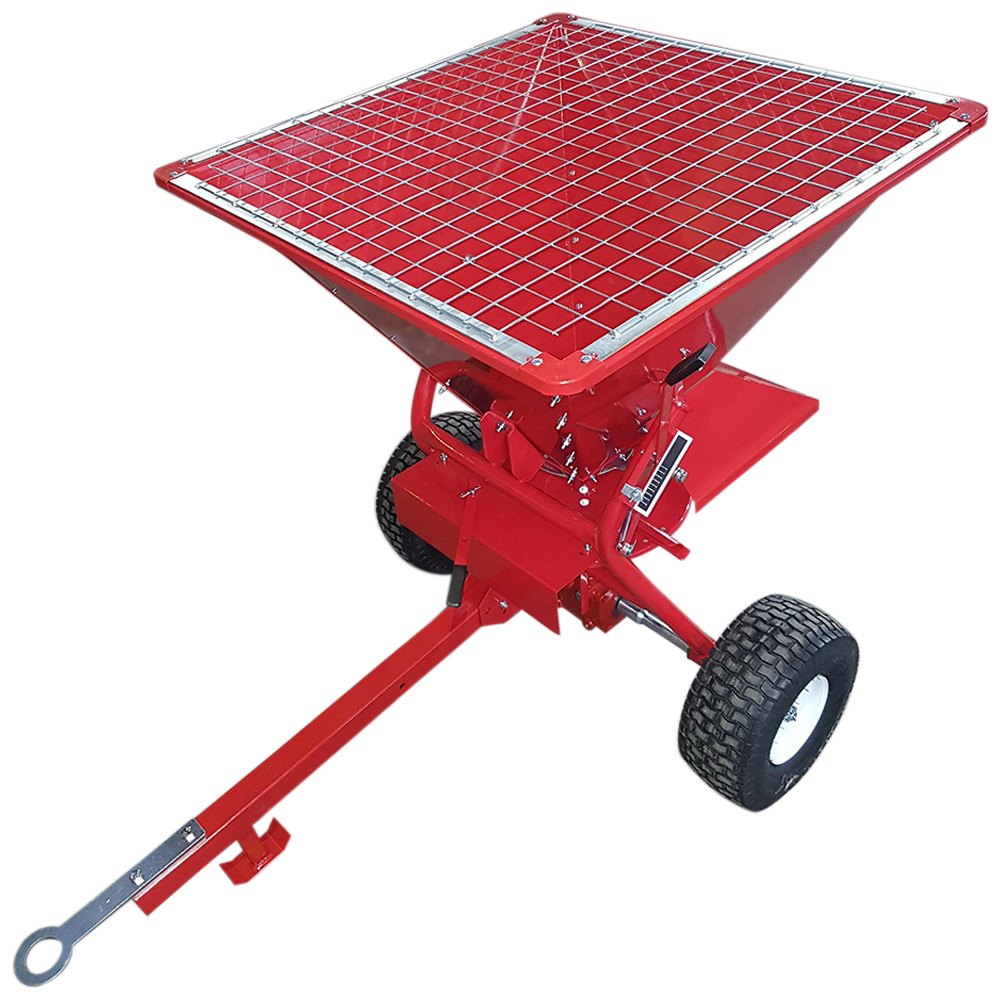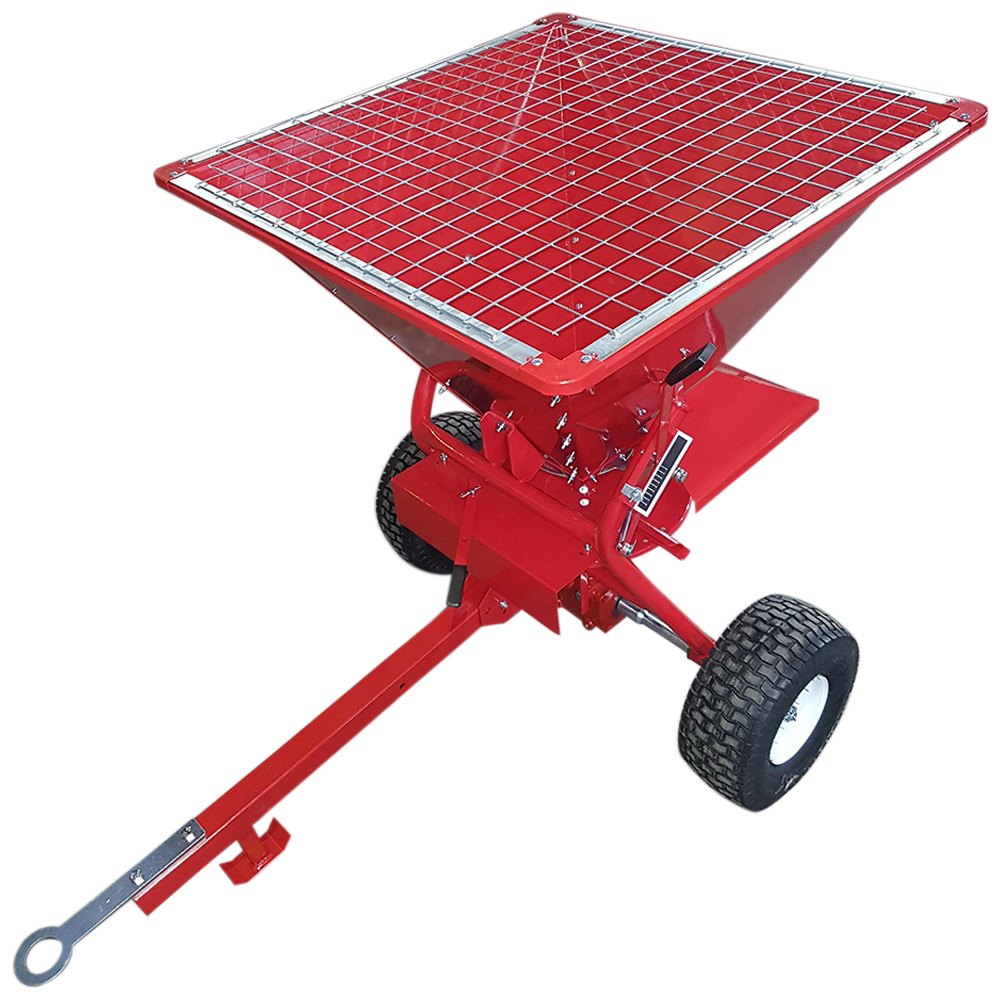 Article-No. TSS
Towable Salt Spreader
This forklift towable salt spreader is perfect for towing behind vehicles with a standard ball hitch or towing pins. Includes 3 bags of gritting salt for FREE!
Product Information
With no electrical or auxiliary connection required, this mechanically driven salt gritter is simple yet effective for all ice gritting applications.
A large 190 litre capacity hopper ensures this towable spreader will help keep your operations moving during the winter months.
This spreader can also be used in the summer months for seed spreading.
Includes 3 Bags of Gritting Salt!
Axle driven, requiring no belts, chains or electrical connection
Large 190 litre capacity hopper produced from 3mm pressed steel for durability
Supplied with towing eye and hitch for tow ball, making it suitable for a range of vehicles
Galvanised actuator ensures the salt does not clog, thus allowing for a smooth even spread
Flow control lever which allows the operator to control the spread and coverage
Mounted on large pneumatic tyres
Recommended products for you