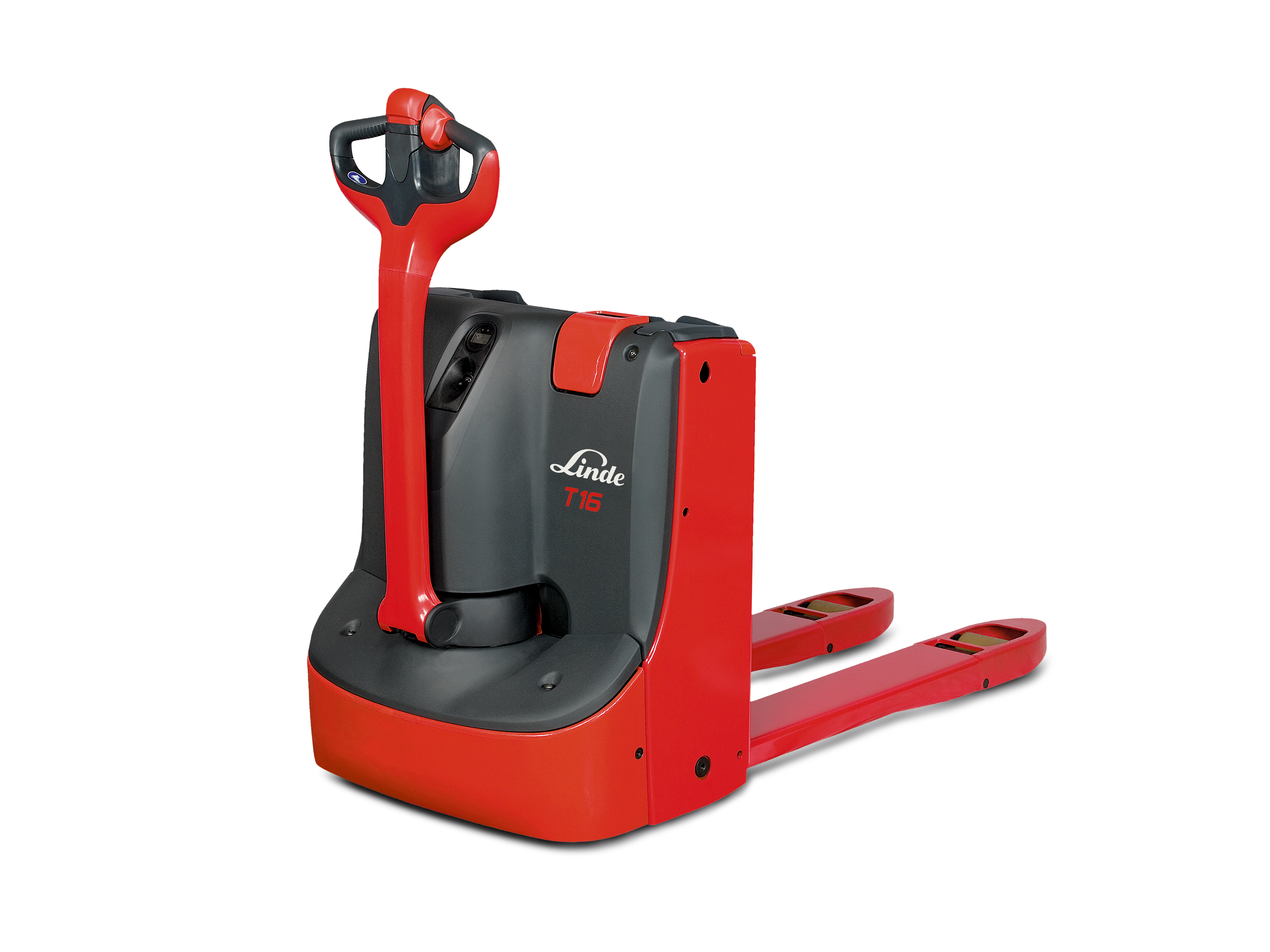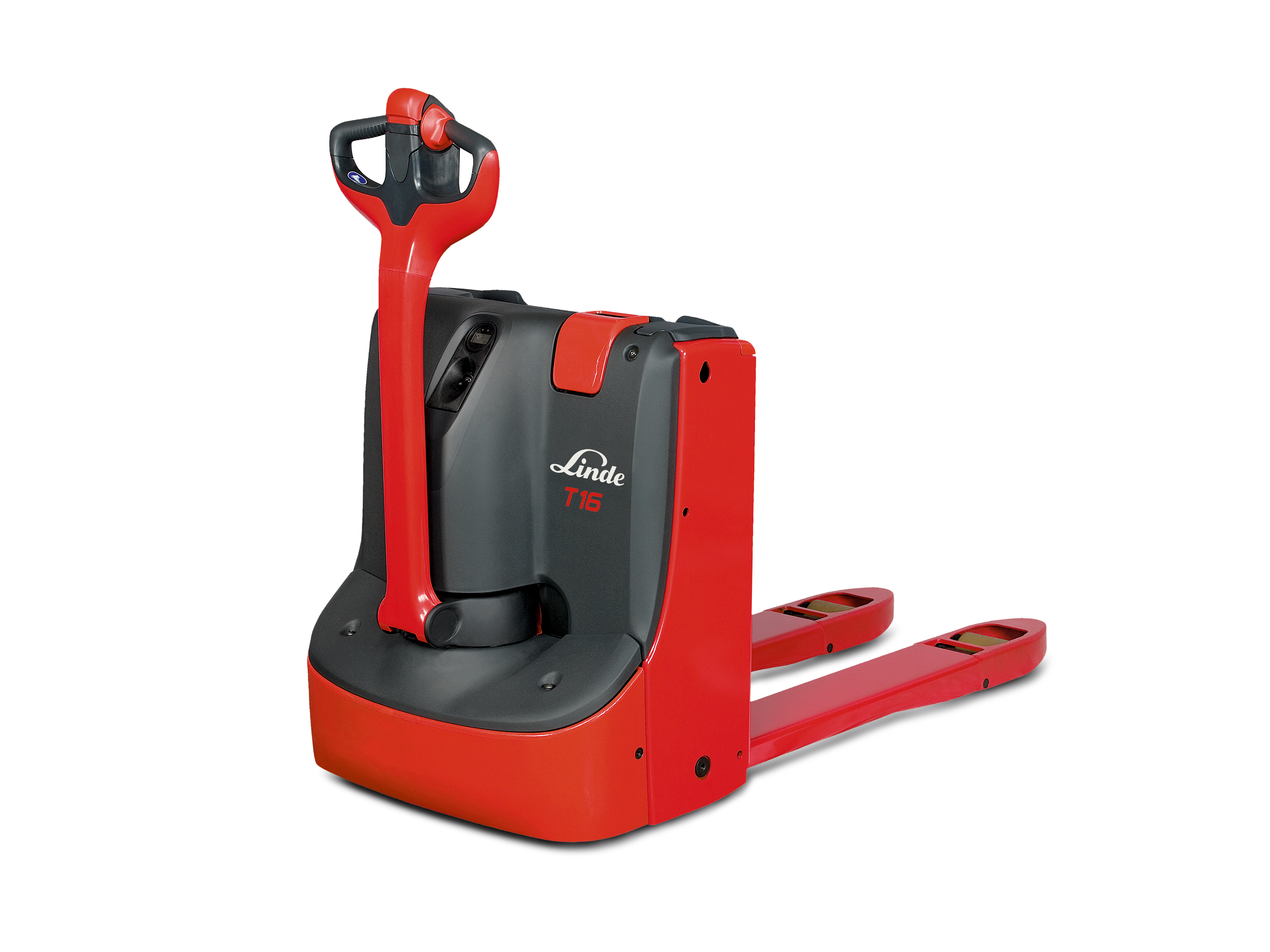 Article-No. LN-T16
T16 Electric Pallet Truck (1600kg)
Heavy duty, electric powered, pedestrian controlled pallet truck for handling 800mm x 1200mm Euro pallets
Leave the maintenance to us. There are no costs for you for the time being! You will be contacted by a service consultant after the purchase.
Please fill out our enquiry form to receive support from the Linde Shop Team
Product Information
Designed for arduous, multi-shift, industrial applications, this 1600 kg capacity pedestrian pallet truck is rugged and robust. Operator comfort is assured by the long tiller and ergonomically designed tiller head where all controls are centralise to allow easy operation with either hand. Powerful lift and traction motors ensure that high productivity levels can be achieved whether the truck is being used for internal transport or constant lorry loading/unloading over dock levellers. High quality components ensure a long service life with fast, easy diagnosis of faults and swift access to internal parts ensure maximum uptime.
Don't forget, Linde Training have ITSSAR RTITB accredited instructors who are happy to help with any training support or advice.
Forged fork tips to withstand continuous use in industrial environments
Controlled speed with the tiller
Large drive wheels for more stability
Fibreglass-reinforced tiller and motor cover