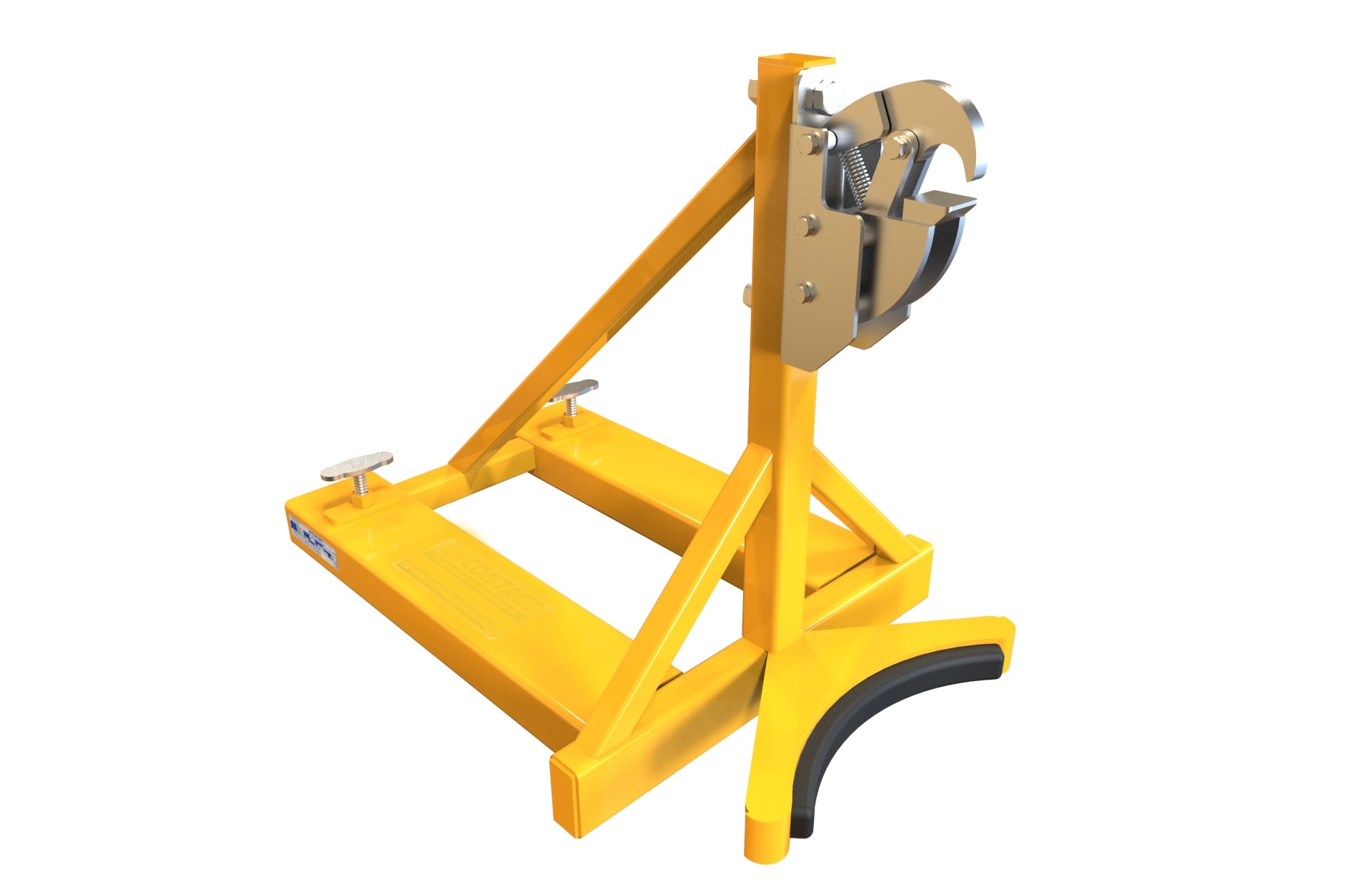 Article-No. RGDH-1
Rim Grip Drum Handler 1 Drum
Our popular rim grip drum handler is the ideal choice when removing or loading drums in confined areas where drums are tightly packed or touching.
Product Information
This rim grip forklift drum handler is the drum handler to choose for handing drums packed tightly together. The steel gripping head allows drums to be picked up or set down without spaces between them making it ideal for stuffing or de-stuffing containers.
For thin walled drums, gripping the drum on the lip, as this drum handler does, can also help prevent drum damage and the associated costs.
Suitable for use with both steel and 'L' & 'XL' ring plastic drums, our rim grip drum handler is supplied with a mild steel frame and a zinc plated head as standard, and like all our forklift attachments, comes fully tested and certified to comply with the latest Health & Safety Regulations.