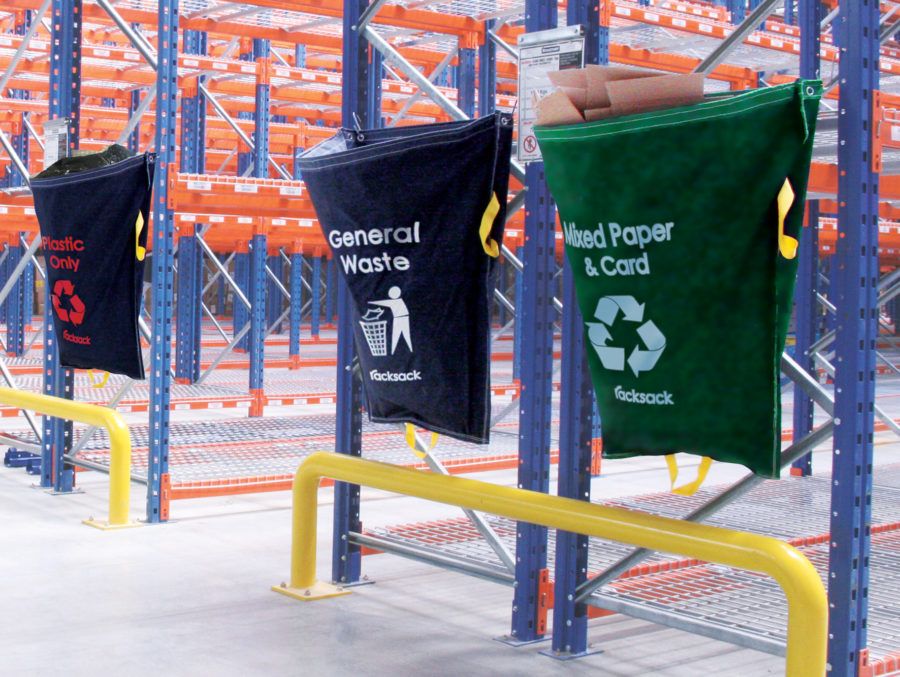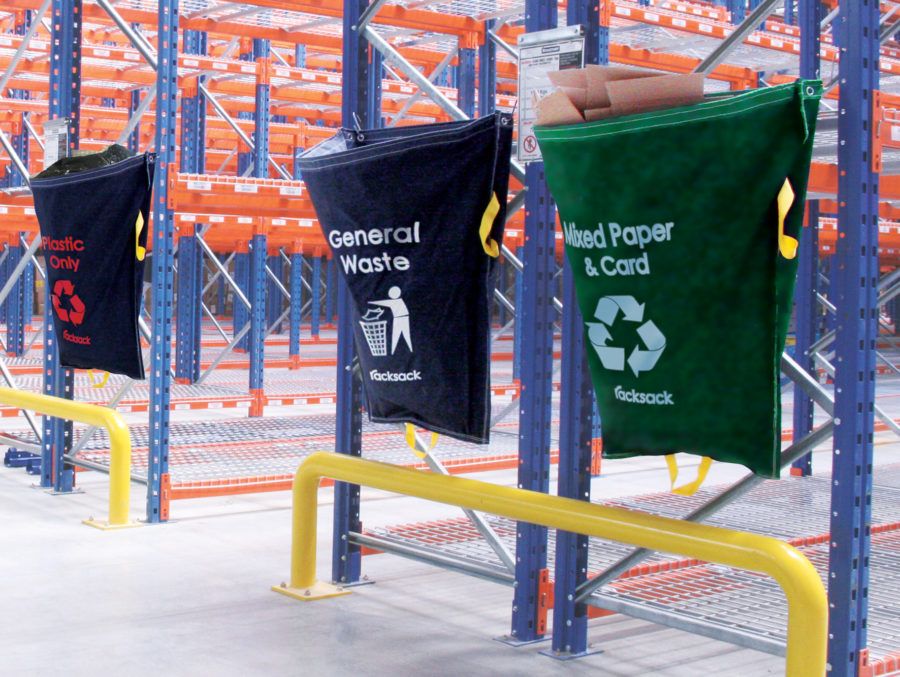 Article-No. RWRB-001
Racksack Warehouse Recycling Bags - General Waste
Keep your warehouse clean & safe with Rack Sacks for all types of waste. Easy to fit and delivered to your door.
Delivery within 3 working days
Product Information
The problem of managing warehouse waste is easily and quickly disposed of by hanging the new Racksack to the end frames around the warehouse.
The Racksack fixes neatly onto most racking and shelving systems that are between 900mm to 1100mm deep by means of two strong S locators. The locators simply hook into the holes of the side profile of the end frames and allow the sack to be quickly removed and emptied. (Locators are supplied)
The Racksack is made from tough woven polypropylene that will withstand the rigours of a modern warehouse and features three strong handles, one on each side for carrying and one on the base for emptying.
The Racksack is printed with one of three standard designs to allow for waste segregation Mixed Paper & Card, Plastic Only and General Waste. Other designs are available on request.
Easy collection of warehouse waste
Helps waste segregation
Simple fixing and trouble-free handling