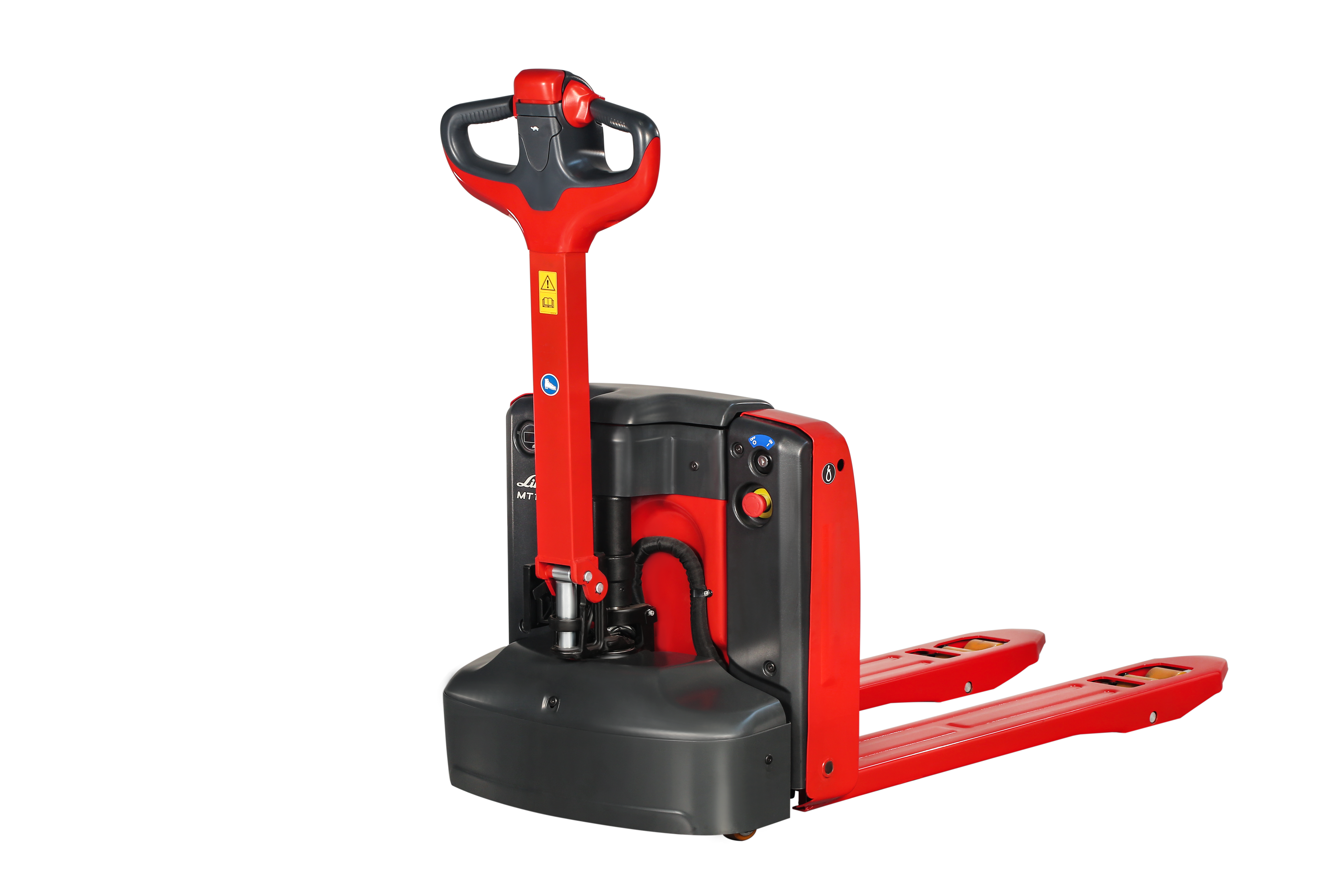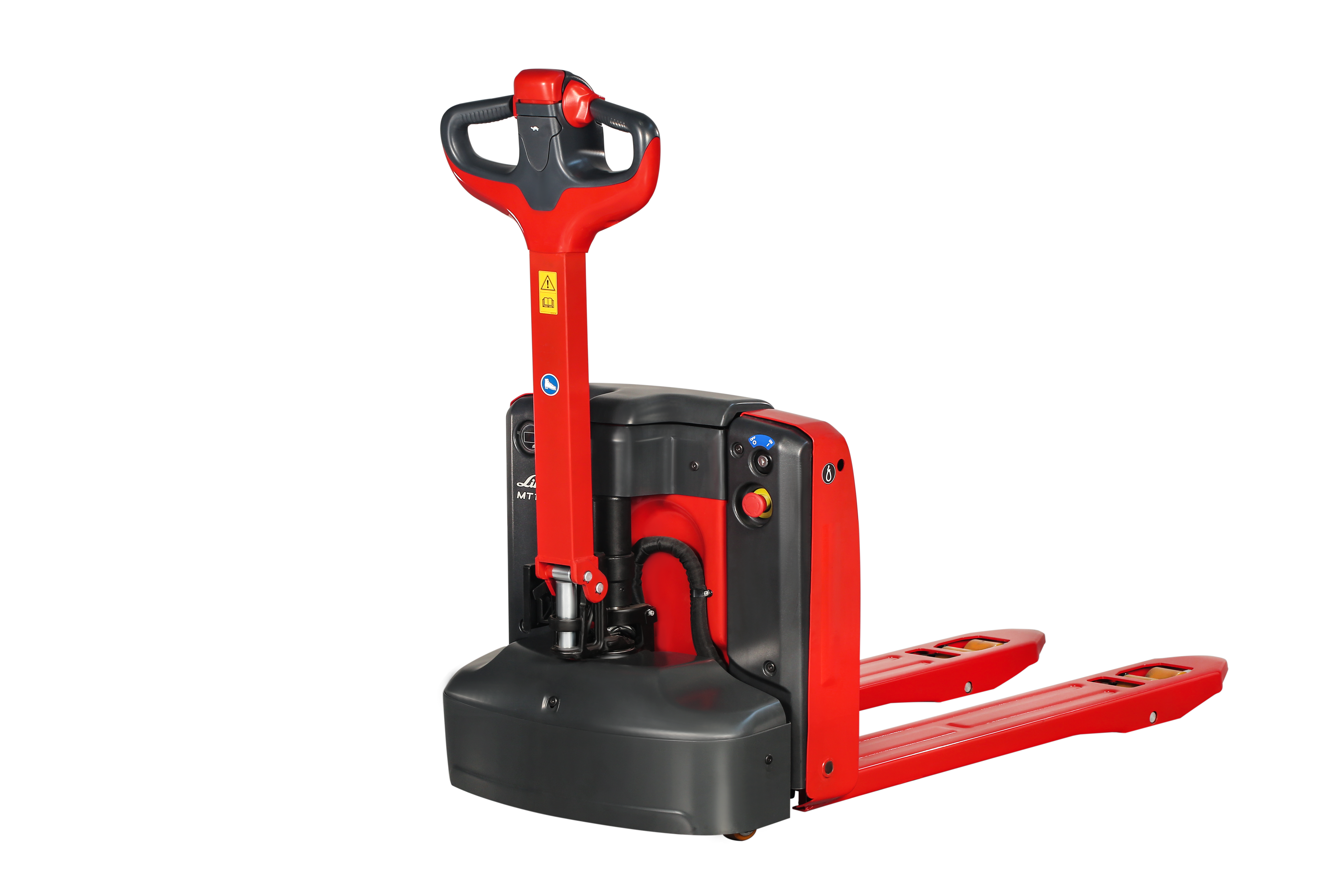 Article-No. LN-MT15-004
MT15 Electric Pallet Truck (1500Kg) 540mm X 1150mm
Transport loads quickly, safely and effortlessly.
Product Information
The powered traction and lift of the MT15 minimizes operator effort increasing productivity and providing a strain-free working environment.
Our MT15 is equipped with an electromagnetic failsafe and parking brake. A robust metal cowling protects the drive unit and components, while the low-profile chassis protects the operator's feet.
The long, low mounted tiller arm places the operator at a safe yet comfor­table working distance from the truck. All controls are centralized on the tiller head for easy operation with either hand.
Don't forget, Linde Training have ITSSAR RTITB accredited instructors who are happy to help with any training support or advice.
Short distance transport of pallets
Li-Ion Battery
Safe pallet handling on lorries with tail lifts
Easy operation in tight areas
Gradient Performance 8/20%
Retail: back of store and delivery of full pallets into public areas