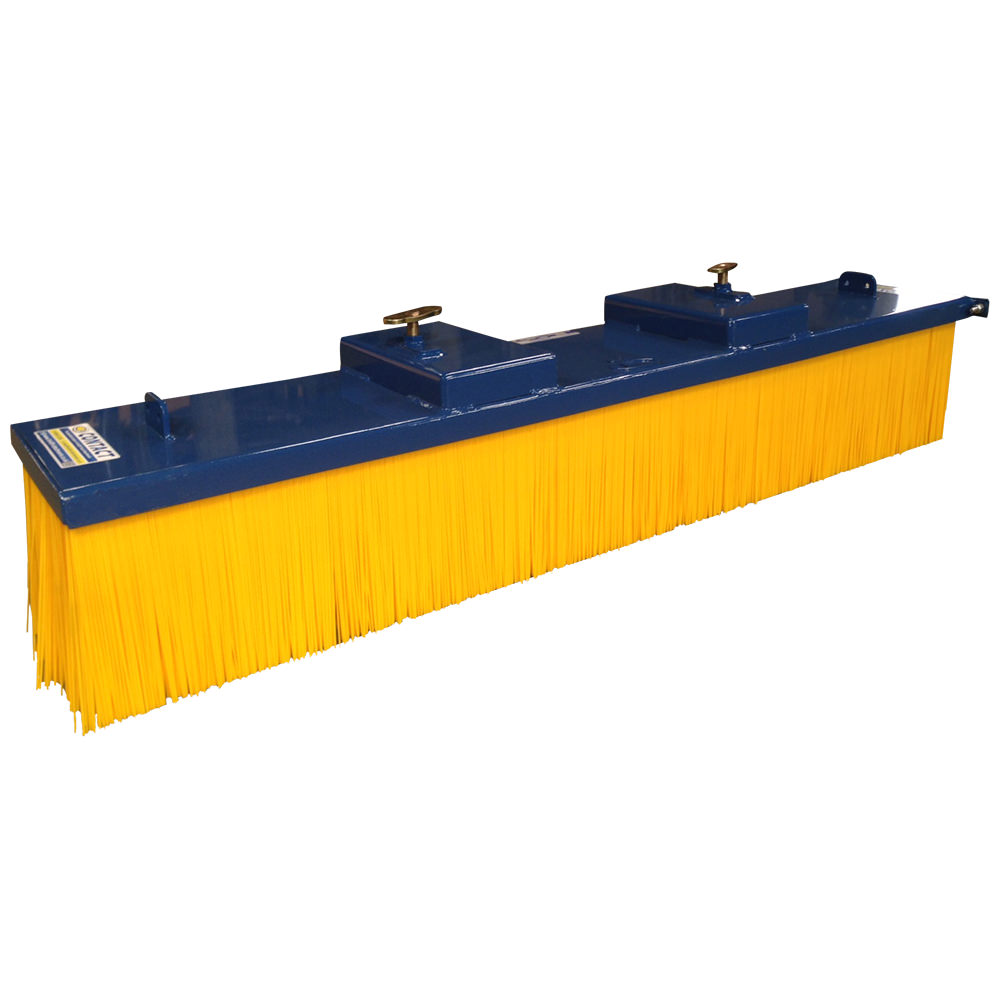 Article-No. FMS
Fork Mounted Sweeper
The Easi-Sweep forklift sweeper is a durable and versatile sweeper that can be used for a multitude of tasks.
Delivery within 3 working days
Product Information
With a pressed 3mm steel body and 5, 8 or 11 rows of 1800mm wide durable polypropylene bristles the sweeper is robust enough to cope with a surprising workload whilst still maintaining a clean pass.
With the option for replacement bristle kits the sweeper really is the most cost effective sweeping solution on the market! Debris that can be swept include snow, gravel, sand, leaves and much more. The unit simply sits on the tip of the forks and secures via screw clamps, and any forklift becomes transformed into a sweeper.
Models also available with full fork pockets and retention behind the fork heel.
Recommended products for you