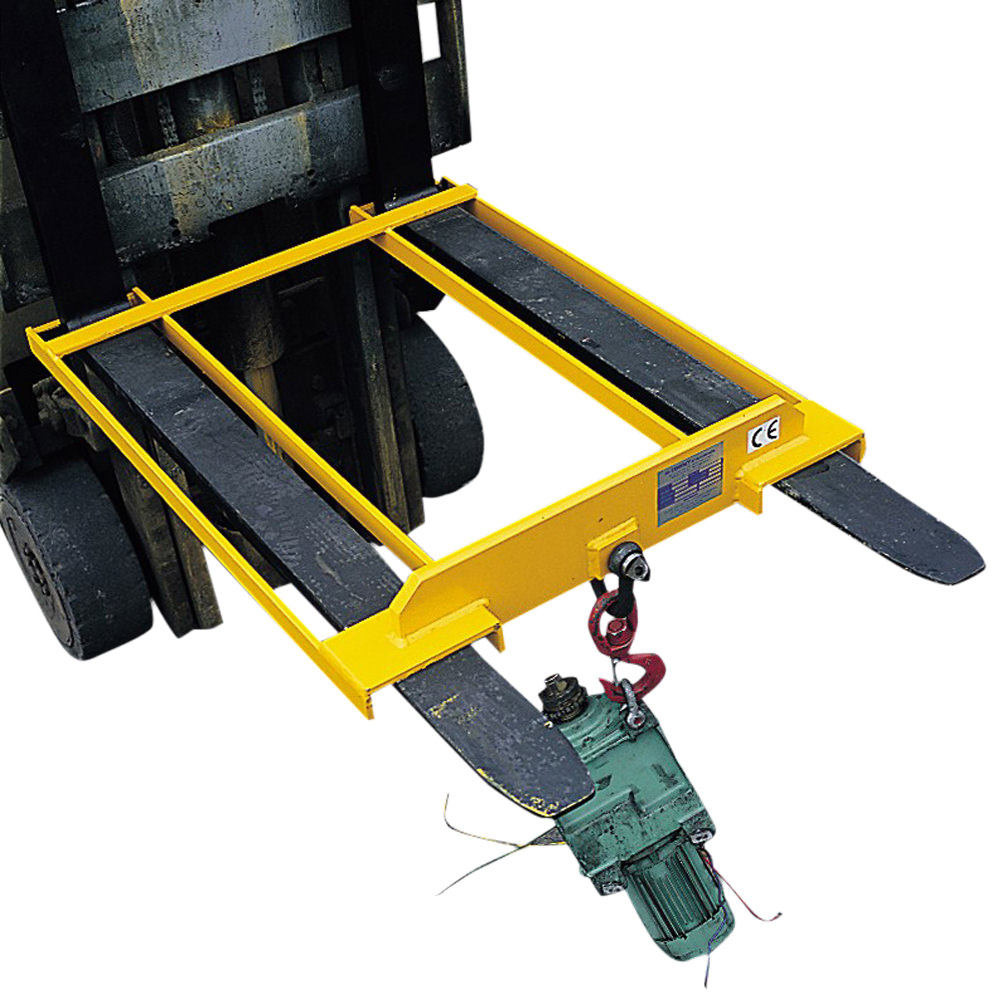 Article-No. FMH-10
Fork Mounted Hook - 1.0T
Hugely popular, Fork Mounted Hooks can be fitted to your fork truck quickly and easily; simply, lift the front of the attachment where the hook is located until the attachment is approximately at 45 degrees.
Delivery within 5 working days
Product Information
Our fixed forklift hook attachment is a simple and cost effective means of converting your forklift into a mobile crane.
The forklift hook comes with a fixed lifting reach of either 600mm or 900mm along the forklift blade length, and supplied with capacities ranging from 1000kgs up to 5000kgs.
To prevent movement and safely ensure the forklift hook cannot slip off the forklift forks whilst under load, the unit is securely retained to the forklift forks via anchor bars that locate behind the fork heel.
The forklift hook comes supplied with a high quality hook and shackle, and like all our forklift attachments, comes supplied fully tested and certified for compliance with the latest Health & Safety Regulations.