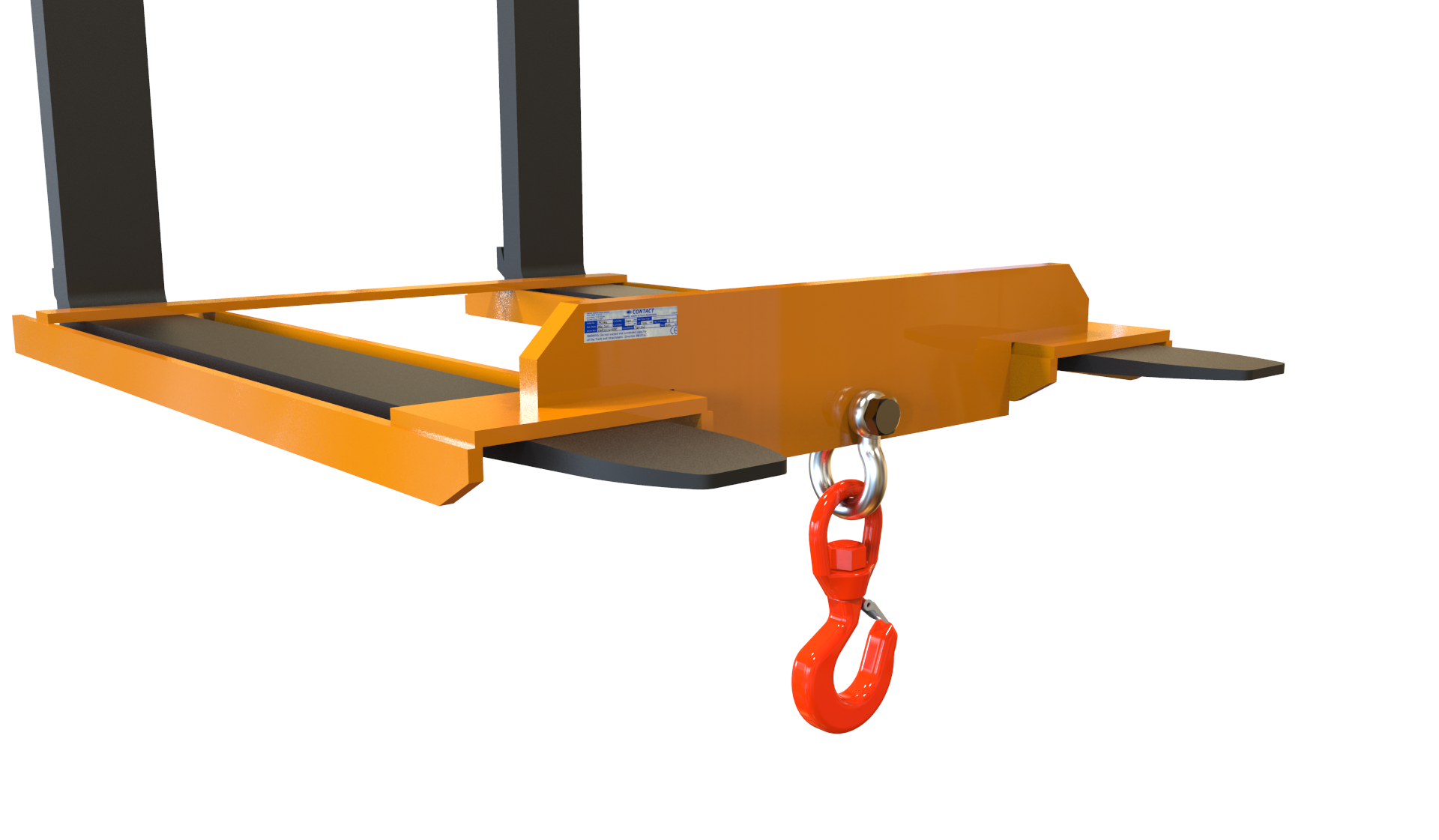 Article-No. FMHF-900-1.0
Fork Mounted Hook - Fixed - 900 - 1
Fork Mounted Hooks are a simple and cost effective means of converting the fork lift truck into a mobile crane.
Delivery within 5 working days
Product Information
Hugely popular, Fork Mounted Hooks can be fitted to your fork truck quickly and easily; simply, lift the front of the attachment where the hook is located until the attachment is approximately at 45 degrees. The attachment can then be slid on the forks towards the carriage. When the attachment is a far back as possible lower the front down onto the forks and the retaining bar will go up behind the forks and hence the hook is ready for use.
Anchor bars at the back of the attachment lock behind the heels of the forks to prevent movement of the attachment.
Recommended products for you