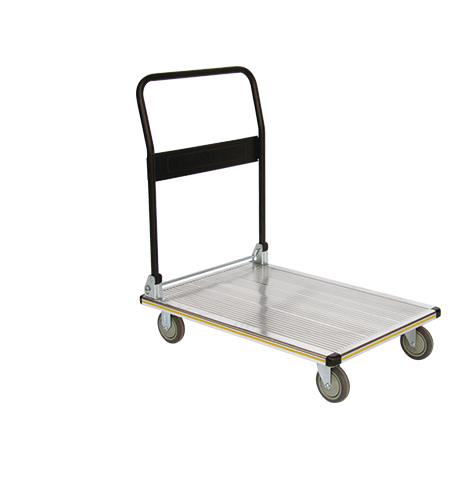 Article-No. FAPV
AluTruk Folding Aluminium Platform Vehicle
Handy truck ideal for moving jobs around the warehouse, factory floor or office.
Delivery within 5 working days
Product Information
Our Platform AluTruk, delivers superior build quality whilst providing super value for money. Handle folds flat for easy storage
Folded Size L x W x H (mm): 900 x 620 x 280
Made in the UK.
Durable, High Quality Aluminum decks
Weight: 12.5 Kg
Width: 620 mm
Height: 960 mm
Length: 900 mm
Fold-Flat Handle