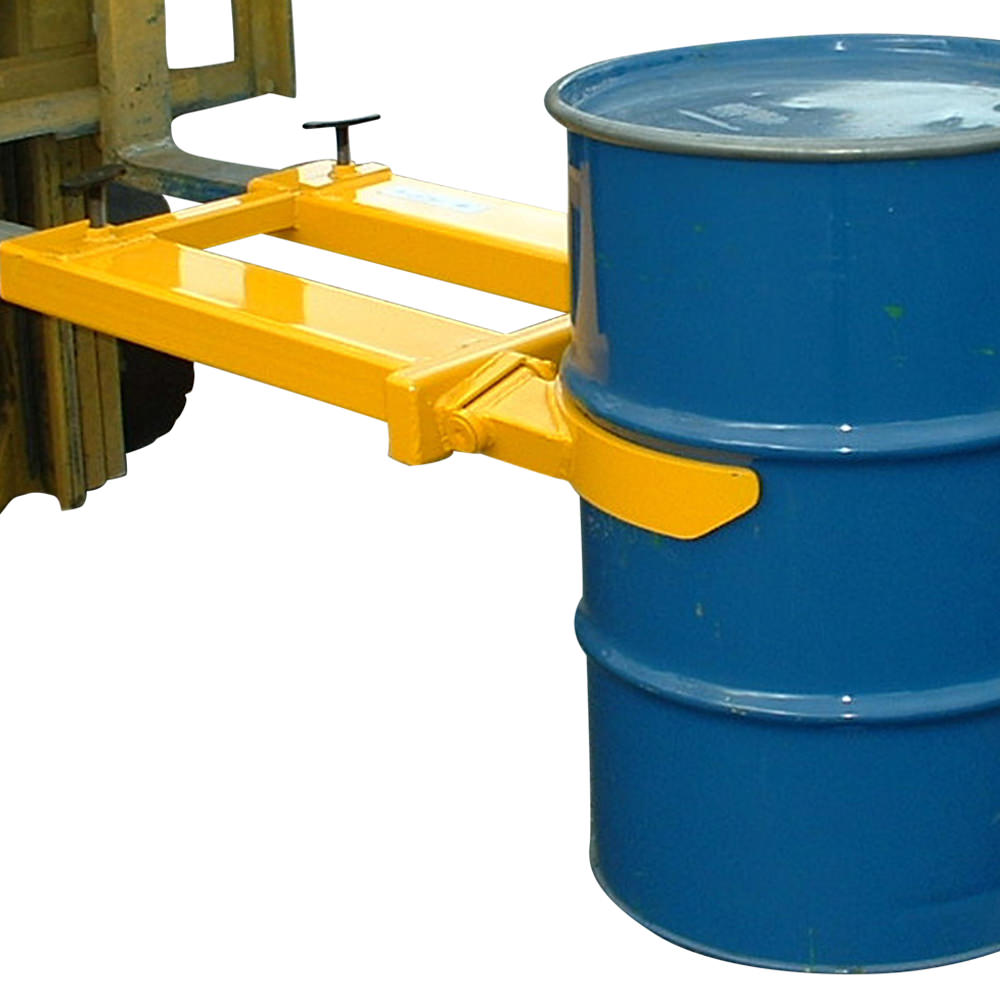 Article-No. DL-500
Drum Lifter - 500Kg
Fork Mounted Drum Handlers are the entry level drum grab designed solely for handling steel drums with rolling hoops. Ideal for low to medium volume movement of drums around the factory or store. Fully automatic operation.
Product Information
Our best selling drum handler has a fully automatic action. The attachment has two curved arms which hinge at one end. To lift a drum, approach it with the clamp arms horizontal and positioned halfway up the drum, between two rolling hoops.
When the arms contact the drum they will open automatically, falling back around the drum as you proceed forwards. When the attachment is raised the arms will grip the drum tightly under the upper rolling hoop.