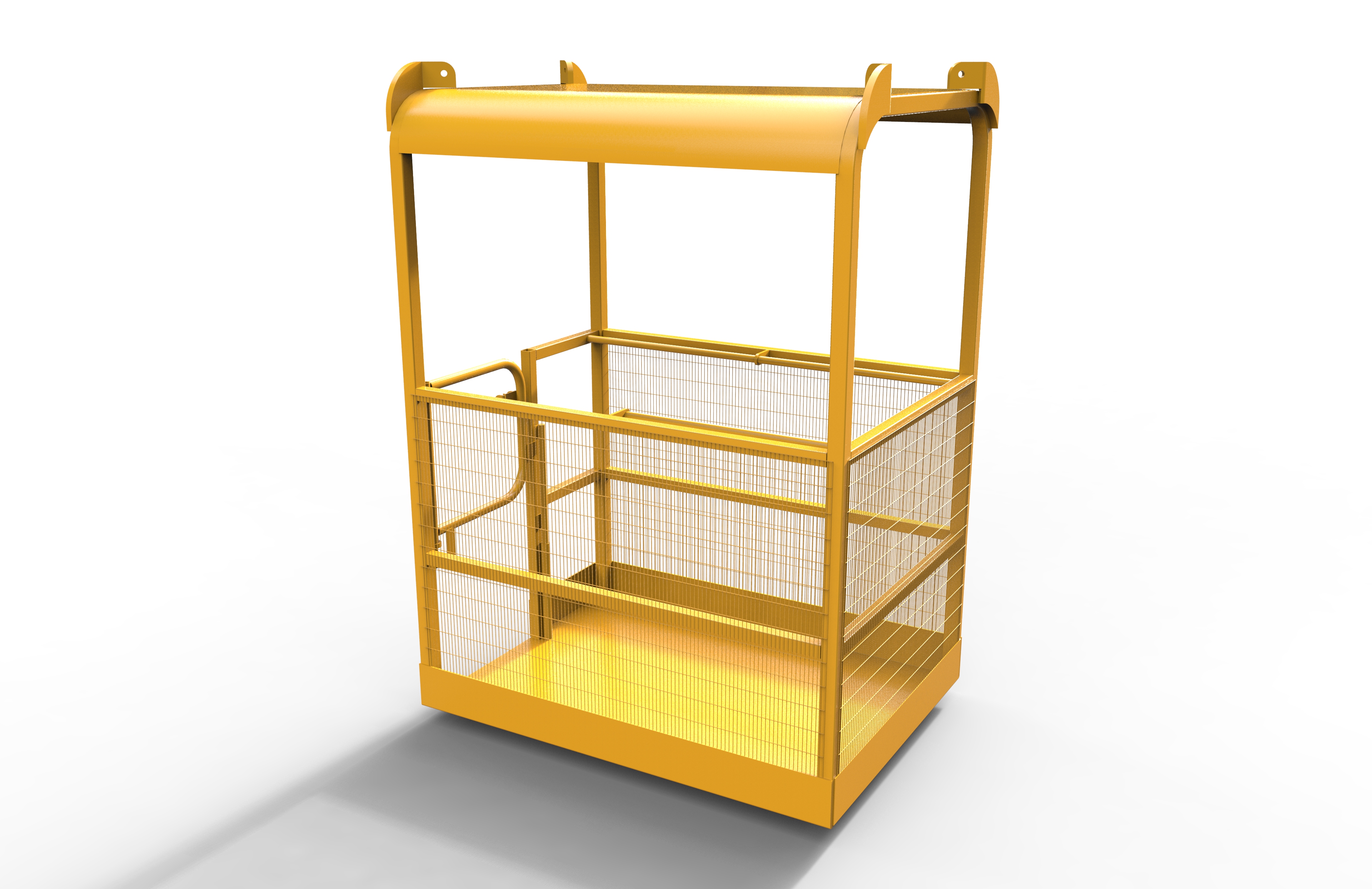 Article-No. CAP
Crane Access Platform
When working at height is a requirement, our crane slung safety platforms provide a safe working deck to carry out such operations
Product Information
Slung from the hook of an overhead crane, our crane slung safety cages come supplied with overhead lifting chains and overhead safety guards as standard.
Method of entry into the crane slung cage can either be via step through rails or via an inward opening, automatic locking, side safety gate.
Fork stirrups are also provided with our crane slung safety cages to allow safe transportation of the cage for positional purposes with a forklift (Please not under Regulations, these safety cages cannot be operated via a forklift truck whilst there are personnel within the cage)
All our crane slung safety cages are manufactured from robust mild steel and comply with BS EN 14502 Regulations (Cranes, Equipment for the lifting of persons. Suspended baskets) and like all our forklift attachments, our crane slung safety baskets come supplied fully tested and certified for compliance with the latest Health & Safety Regulations.
Fully compliant with BS EN 14502 Regulations (Cranes, Equipment for the lifting of persons. Suspended Baskets)
Supplied with four legged lifting chain for overhead crane use.
Overhead lifting chains purposely positioned away from the personnel within the platform for added Health & Safety
Robust overhead guard to protect the personnel within the platform from falling objects from above
Durable mild steel welded construction offering long service life properties
Fitted with fork stirrups for safe and stable forklift positioning purposes
Fully tested and certificated to comply with Health & Safety Regulations
Recommended products for you