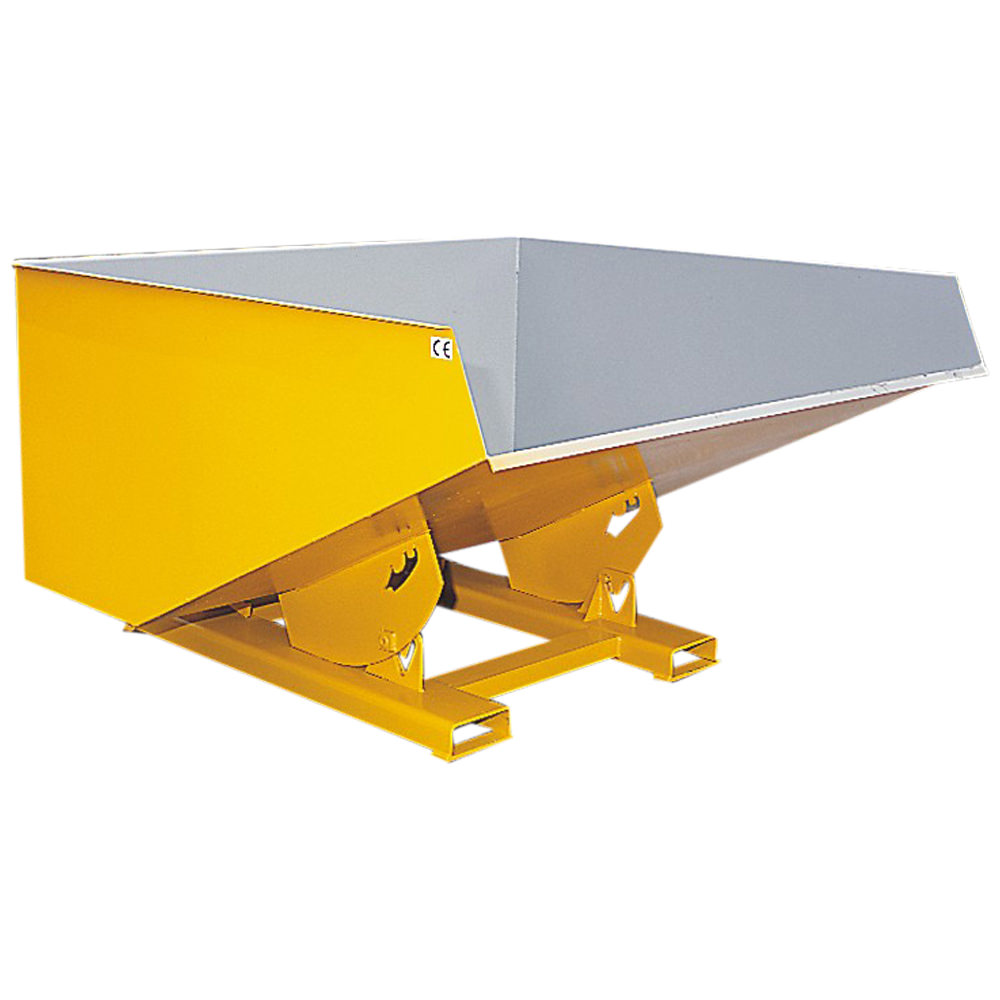 Article-No. CS-40
Combi Skip - 40L
Suitable for use in a multitude of industries, our forklift tipping skips help keep working areas clear and allow safe and speedy removal of scrap or rubbish to the appropriate waste receptacle or collection point
Product Information
Manufactured with a regular duty 3mm thick steel body and heavy duty under frame, our standard range of tipping bins are ideally suited for the collection and disposal of general factory waste and rubbish. Emptying of the forklift and telehandler skip's contents is carried out by a simple-to-operate release mechanism, which when activated, allows the tip skip to roll forward and empty.
All our forklift and telehandler skips can also be retro fitted at any time with our auto-release mechanism, making the skips ideal for when tipping at height is a requirement.
With a mild steel construction, our tipping skips for sale come supplied in a variety of colours to help with your waste segregation, and like all our forklift attachments, come supplied fully tested and certified for compliance with the latest Health & Safety Regulations.
Regular duty 3mm thick steel tipping bin ensures strong, durable properties
Full width release handles to eliminate the need to have to lean in between the skip and the truck mast for tipping
Heavy duty steel under frames to ensure long service life properties
Twin locking mechanisms for added safety to ensure safe locking when skips are loaded unevenly
Suitable for retro fitment of auto release kit
Pre-drilled castor plates to allow retro fitment of castors if need be (no onsite welding required)
Safety security chains ensure skips are safely retained to the lift truck without risk of slipping off the truck forks
Pull cord fixing points to both left and right hand sides, allows easy retro fitment if required
Bolted tipping handle assembly allows easy replacement if required (no welding required)
'CE' marked and supplied with Certificate of Conformity to meet Health & Safety Regulations