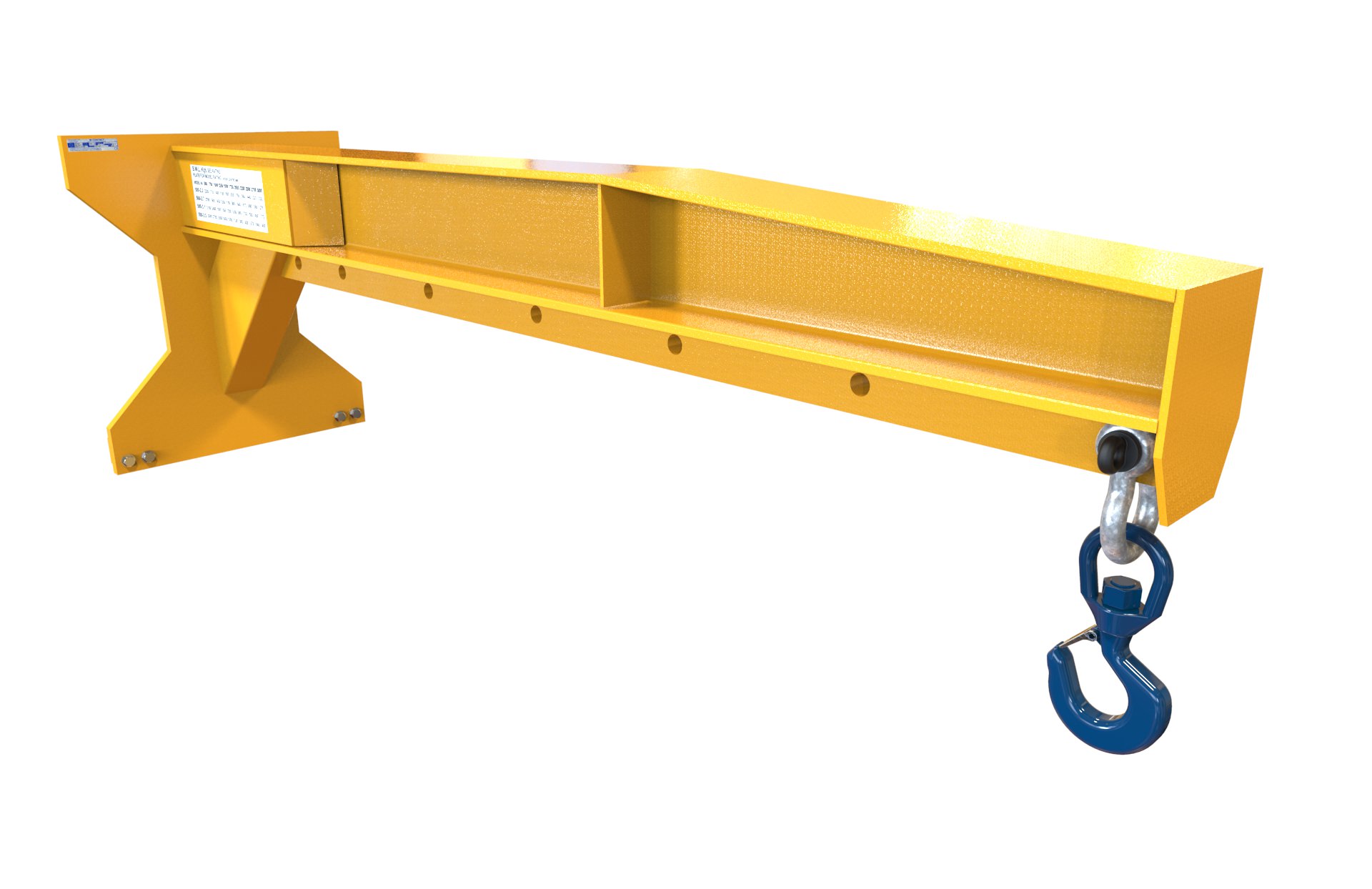 Article-No. CMJ-500-1.8
Carriage Mounted Jib - 500 -1.8
Mounted directly to the carriage of the forklift truck, our carriage mounted jibs provide the solution to converting your lift truck into a dedicated lifting crane.
Product Information
Offering the same characteristics as our Easi Reach forklift jib, but with the added benefit of having a manually extendable lifting beam, allowing the versatility of long reach or alternatively the manoeuvrability of a shorter reach jib.
Mounts directly onto truck carriage so forklift can be positioned closer to the load
Extends out to 3000mm to allow loads to be picked up from greater distances
Low profile design allows for better access into areas where space is limited, helping to reduce manual handling
Jib rated to suit the capacity of the lift truck, which helps to reduce wear and tear and possible overloading
Multiple hook positions for flexible load handling whilst reducing handling costs
Long jib arm helps reach otherwise inaccessible places
Wide carriage back plate to reduce sideways movement thus reducing damage from load swinging excessively.
Recommended products for you