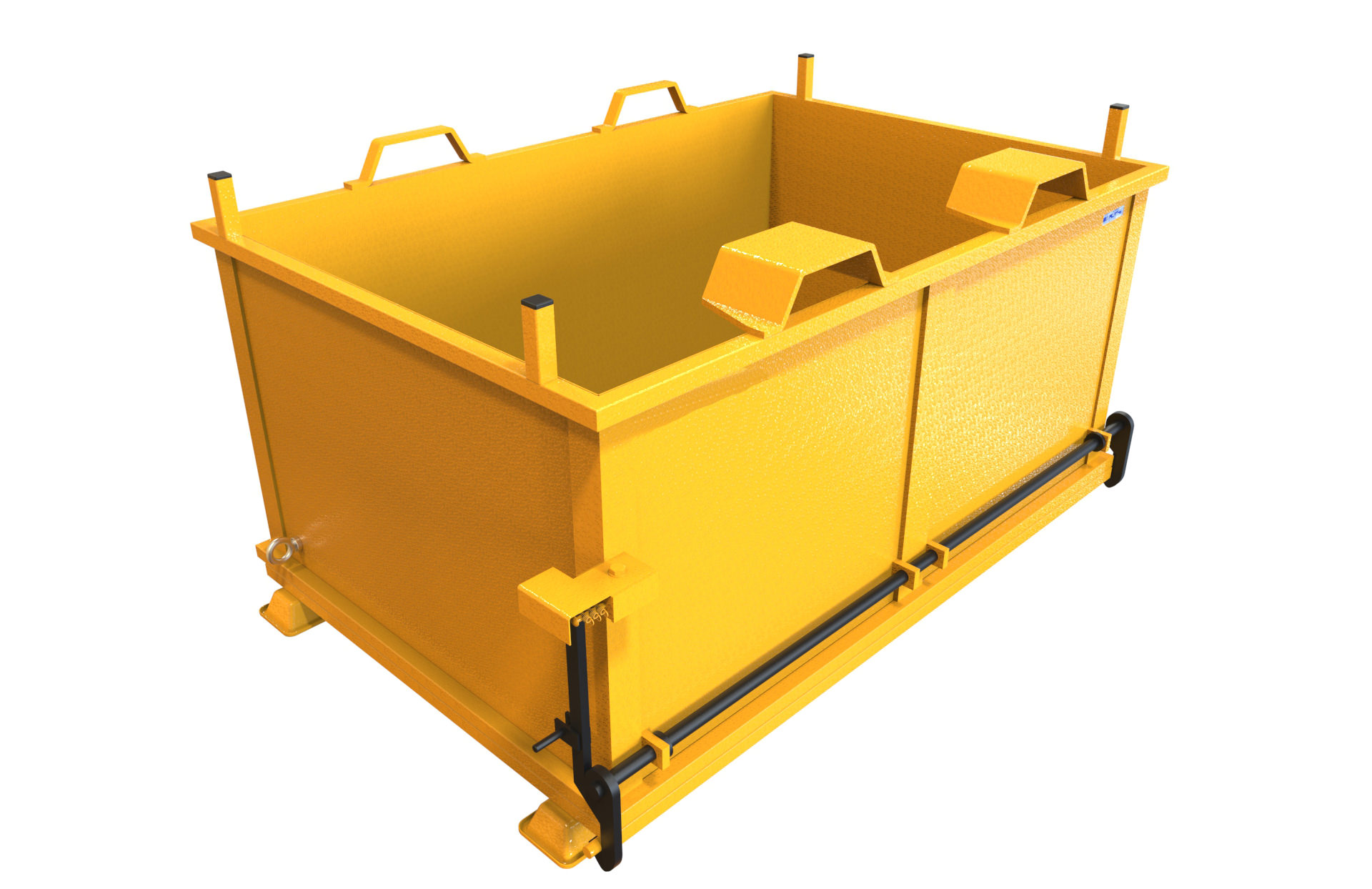 Article-No. BES-500
Bottom Empty Skips - 500L
A simple but effective means of collecting, moving and safely dumping factory waste.
Product Information
These containers dump the waste through the base, which opens by means of a pull-cord. The base automatically re-locks when lowered onto a hard surface. Can also be supplied with castors and lids if required.
Manufactured from 2mm thick steel side plates & 3mm thick base plate, for a long service life.
Simple to operate manual wire pull cord release - no mechanical parts to breakdown.
Base automatically locks when lowered onto a solid surface, helps speed up operations.
Pallet feet fitted to underside of stillage to allow safe and convenient stacking.
Supplied with safety security chain to ensure the stillage is positively connected to the truck.
Manufactured from 2mm thick steel side plates and 3mm thick base plate, offering long service life properties
Base opening operated by a simple to use manual wire pull cord, no mechanical parts to breakdown
Base locks automatically when lowered to the ground, helps speed up operations and increased productivity
Pallet feet fitted to underside of stillage to allow safe and convenient stacking capabilities where space is at a premium
Supplied with safety securing chain to ensure the stillage is positively connected to the lift truck
'CE' marked and supplied with Certificate of Conformity to meet Health & Safety Regulations