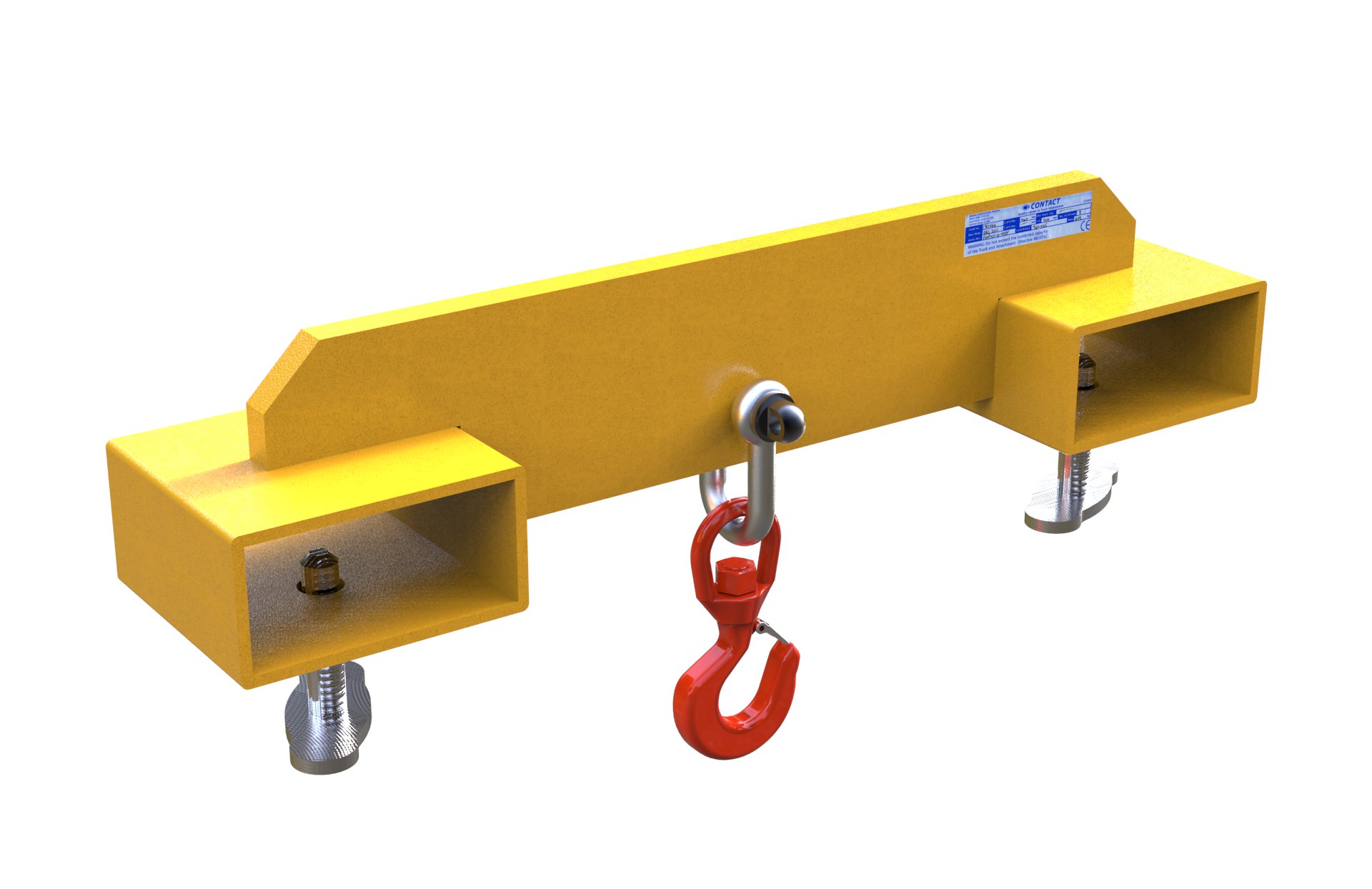 Article-No. AFMH-001
Adjustable Fork Mounted Hook 1000Kg
Our adjustable fork mounted hook attachment is a simple and cost-effective way of safely hanging a load under the forks of the lift truck.
Delivery within 3 working days
Product Information
The forklift hook can be adjusted to suit a position anywhere along the length of the forklift fork, therefore giving you more flexibility when it comes to handling loads of different sizes or where there are different reach requirements. To safely ensure the forklift hook is retained to the forklift forks, the unit is supplied with two large 'T' screws that will allow the hook to be tightened to the fork from the underside.
The forklift hook comes supplied with a high-quality swivel hook and shackle, and like all our forklift attachments, comes supplied fully tested and certified for compliance with the latest Health & Safety Regulations.
N.B: FMHA-4.0 and FMHA-5.0 models come supplied with a load-bearing swivel hook as standard which allows the hook to be rotated under load. For all other models, a standard hook and shackle is supplied. You can upgrade to a load-bearing swivel hook once the item is placed in your shopping basket if desired
Areas of application: production, transport & distribution, trade & warehouse
Lightweight construction allows the forklift hook to be fitted quickly and easily with no time wasted
Simple design offering low maintenance and operating costs
Adjustable along the forklift fork length to allow flexibility when load handling
High quality hook and shackle to ensure load being handled is lifted safely- Large 'T' screw retention to ensures the forklift hook is retained to the forklift forks safely
'CE' marked and supplied with Certificate of Conformity to meet Health & Safety Regulations